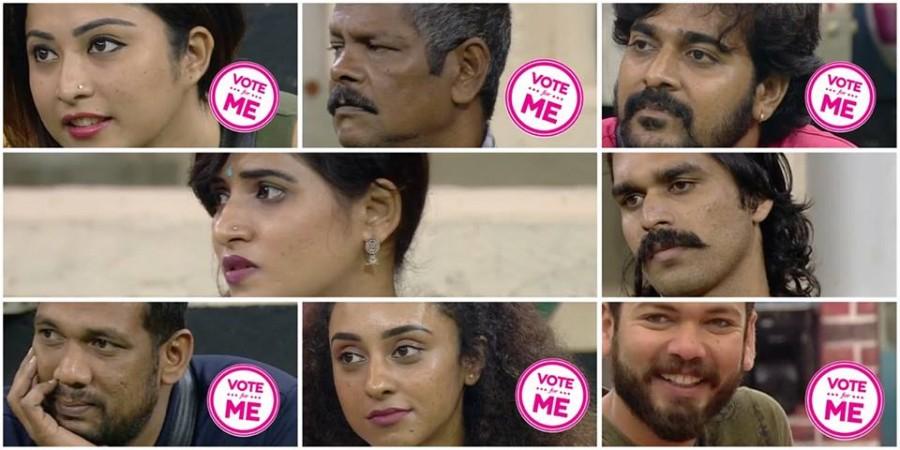 In the yesterday's episode of Bigg Boss Malayalam, host Mohanlal revealed that the name of the eliminated contestant will be announced on Sunday. Last week, the housemates had nominated six contestants for elimination -- Srinish, Pearle Maaney, Sabumon Abdusamad, Archana Suseelan, Basheer Bashi and Aristo Suresh.
The IBTimes poll reveals that Basheer Bashi is the most likely contestant who will be eliminated from the house today. As per the latest statistics, more than 94 per cent of our readers argue that Basheer Bashi should go out of the house. Basheer had continuously underperformed as a captain a week back, and it has played a crucial role in lessening his acceptance among the audiences. Moreover, he recently fought with Pearle Maaney, one of the strong contenders in the Bigg Boss Malayalam house.
Pearle Maaney has a huge fan following in social media platforms, and due to Basheer's tiff with Pearle, they might have refrained themselves from voting in favour of the aspiring model from Cochin.
As per IBTimes poll, Pearle Maaney is the contestant who will reach the safe zone with ease in today's episode. More than 34 per cent of the audiences want Pearle to stay inside the house. In social media too, Pearle army is conducting various campaign to increase vote count of the 'Nayika Nayakan' anchor. Bigg Boss 2 Funny memes are here.
Sabumon Abdusamad, Srinish, and Archana Suseelan will also reach the safe zone this week. All of them have a reasonable fan following on social media platforms, and this factor is playing a crucial role behind their increased number of votes.
As Bigg Boss is nearing the grand finale, some social media users have started speculating that Mohanlal will announce multiple eliminations this week. If Bigg Boss and Mohanlal decide to do so, Aristo Suresh may also go out of the house with Basheer Bashi. More than 87 percent of IBTimes readers want to see Suresh go out of the house, and this trend may get reflected in the official poll conducted by Asianet.