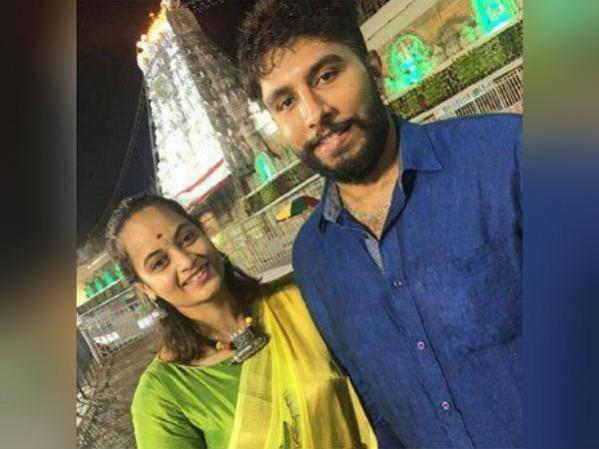 Rumors about Suja Varunee's engagement with Shivaji Dev, the grandson of legendary Tamil actor Sivaji Ganeshan, started doing rounds after a picture of them surfaced online. The actress has now clarified that the news is false.
On her social media page, she wrote, "To my dear media friends please don't panic or spread rumours about my "false" engagement .. Let me be clear to all that me & my loved one , we both made a visit to Tirupathi for a Suprabatham Dharshan,which we had planned long ago. I would definitely inform all of you if there is any official news update about my personal life very soon. [sic]"
"Until then do not use unnecessary tricks for your gain and affect others. We are all friends, I would always want a mutual respect between us. Currently I'm focused about promoting my film Iravukkuaayiramkangal which is about to release 11th may. So kindly support me as you do always, Thank you. Yours loving Suja Varunee. [sic]" she added.
The rumors were triggered after their picture from Tirupathi hit the internet. She posted the photo and captioned, "Had the best suprabatham darshan feeling blessed ☺️ #govinda govinda #tirupati. [sic]" Nonetheless, her statement has not denied whether they are in a relationship.
Shivaji Dev is an actor and has worked in movies like Singakutty, Pudhumugangal Thevai and Idhuvum Kadandhu Pogum. Suja Varunee is known for her special numbers in films. She attained popularity after being part of Kamal Haasan-hosted Bigg Boss Tamil.
Arulnithi-starrer Iravukku Aayiram Kangal is her upcoming Tamil movie. The Mu Maran-directorial has Mahima Nambiar, Vidya Pradeep, Anandraj and others in the cast.