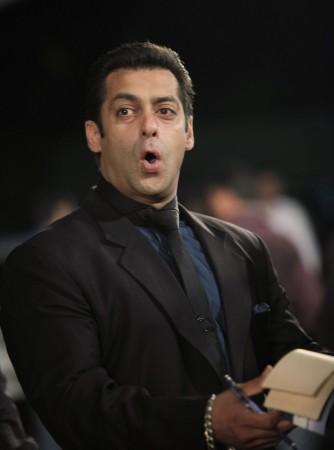 Salman Khan disappointed his fans and "Bigg Boss" viewers when he didn't host the extended version of the reality show. But his fans can now heave a sigh of relief as the actor will reportedly be back as the host of the ninth season of the reality show.
Farah Khan replaced Salman as the host of the extended version "Bigg Boss Halla Bol" in December. Following that there were rumours that Salman might not host "Bigg Boss" and take a break from his work.
DNA reported that the "Kick" actor has asked makers to find a replacement and apparently the producers of the show approached several celebrities, including Akshay Kumar and Ranveer Singh for the upcoming season.
However, looks like the actor doesn't want to disappoint his fans again. BiggBoss8Latest, which gave inside information about the last season, tweeted that Salman will return as the host.
The twitter handle also reported that the makers would start selecting contestants from April.
"Salman Khan has agreed to host bigg boss season 9. Contestants will be selected from April 2015," BiggBoss8Latest tweeted.
Talking about the contestants, this season viewers will get to see the winners of all "Bigg Boss" series, including Gautam Gulati.
Mumbai Mirror reported that the channel is planning to bring all the winners of controversial reality show "Bigg Boss".
However, the makers of the reality show have not confirmed anything on the ninth season. As for the host, viewers and fans will be happy to see Salman on TV.