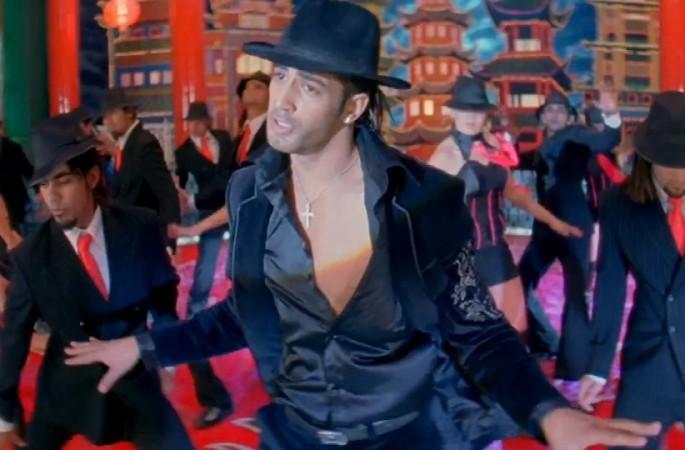 This week the "Bigg Boss 8" house witnessed a twist as new names emerged for the elimination round. Upen Patel and wildcard entry Renee Dhyani got nominated for the first time and looks like they will have to bid adieu to the show on Sunday.
Nigaar Khan, who got evicted last week, nominated Upen before leaving the show, while Renee wasn't saved by contestants during the nomination round.
This week, "Bigg Boss" asked inmates to take name of one contestant whom they want to save from eviction. And in that nomination round Pritam Singh, Praneet Bhatt, Diandra Soares, Karishma Tanna, Dimpy Mahajan and Gautam Gulati were saved as they received at least one vote.
After that, "Bigg Boss" asked the captain of the house, Puneet Issar, to nominate one person directly for eviction and he chose Praneet. So this week five people have been nominated, which includes Ali Mirza, Sonali Raut, Praneet, Upen and Renee.
Viewers, who are following the show regularly, are happy and excited that this week Upen and Renee are nominated. They believe that both the contestants are on a vacation and they are not entertaining audience.
Viewers have also asked "Bigg Boss" for double elimination, so that they can vote out both Renee and Upen. Both the contestants have been nominated for the first time and if double elimination takes place, looks like Renee and Upen will have to say goodbye to the reality show.
Check out below what viewers said about Upen and Renee's elimination:
Please @BiggBoss this week double eviction #BB8

— pundarik kashyap (@KashyapPundarik) November 25, 2014
@BiggBoss @ColorsTV I think dis week's eviction its between Renee or upen... I hope they both will go.. #HappyBirthdayGautam — CaPtAiN dAnNy SpArRw (@iam_d1nNy_OO7) November 26, 2014
Ab ki baar Upen baahar!! @BiggBoss you have got amazing opportunity to evict Upen. Please do this week. - Regards bored viewers. #BB8

— Sparkling Meher ♥ (@sweeetstarr1) November 24, 2014
Next week Upen BETTER get eliminated. Please @BiggBoss — nashita (@busterbaxters) November 23, 2014
@nat_xen8 @biggboss I am hearing about Mid week eviction for Renee and Saturday ko Upen. #BiggBoss8

— RJ Chandni Mishra (@ChandniMishra7) November 26, 2014
@EndemolIndia @BiggBoss I hope Renee and Upen both go! — Ritu S (@riturulzzz) November 25, 2014
@KashyapPundarik @BiggBoss me too I want upen and Renee to go!

— Numan Ahmed (@AhmedNuman07) November 25, 2014
@BB8_Addict Upen Renee both must go! @ColorsTV is paying them for nothing! Absolutely no content they've given! #BB8 @BiggBoss — Sharmeelee (@sharmeeleeB) November 25, 2014
i Want Upen & Renee OUT..in Double Nomination Plzzz @BiggBoss . @upenpatelworld @reneedhyani Dumb Contestant...

— ShAfi (@shafikhattakPTI) November 24, 2014
@BiggBoss should kick renee out of #BB8 becoz she is doing nothing beside walk around upen Nd crying and doing hair in front of camera — Shashank K (@ShashanKExpress) November 24, 2014