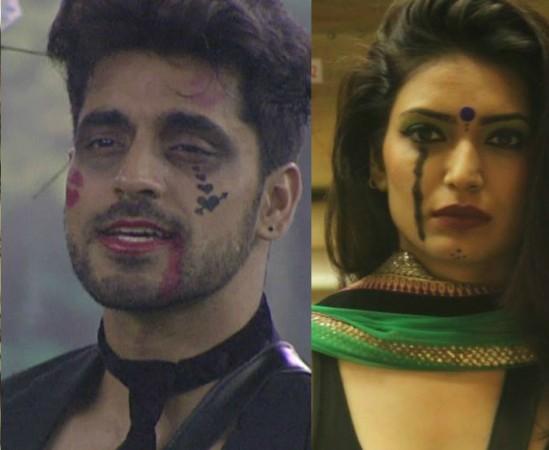 Gautam Gulati and Karishma Tanna's relationship took a sour turn ever since the latter's red chilli paste-smearing episode happened. The 'Hijack' task compelled the "Grand Masti" actress to adopt harsh tactics that didn't go well with the suave contestant.
For some weeks following the unsavoury episode, the two were not on talking terms. Cut to 'Gautam City' task during which both Gautam and Karishma ironed out their differences. But the friendship fizzled out when the "Diya Aur Baati Hum" actor eliminated her from the captaincy race.
The love-hate relationship continued until recently when the two engaged in a friendly banter. According to a Colors report, the "Grand Masti" actress was in the washroom area when she blew a flying kiss that Gautam caught in Shah Rukh Khan style.
This was followed by a couple of questions asked by both. It looked like they were trying to analyse each other's behavourial patterns. While Karishma asked why he was narcissitic, Gautam posed a counter question: what made her so rude towards him?
They engaged in some harmless entertainment saying 'Love you' to each other. It was reportedly a light-hearted one as Sambhavna Seth had a good time watching them pull each other's leg.
Additionally, Gautam requested Karishma to hurry up with her makeup, as she was supposed to work on his hair. Apparently, despite the rift, the latter always helps him style his hair. So have the two finally patched up? Only time will tell.
The entire interaction is surprising, as Karishma was heard discussing with Dimpy Mahajan and Ali Quli Mirza how she has kept a safe distance from him the entire season and wishes to continue the enemity.