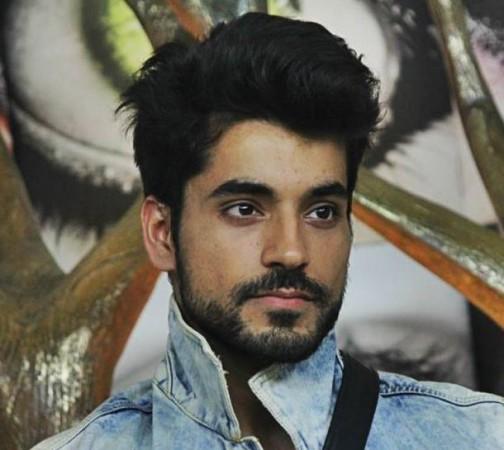 Day 65 on "Bigg Boss 8" was one of emotional meetings.
As part of this week's luxury budget task, the contestants were given the 'App' challenge in which Upen Patel and Renee Dhyani were made to pose as cell phone batteries. With a fully charged battery, the housemates were invited one by one to a special room and asked to pick an app they wished to use. As per rules, the house witnessed a dip in battery life every time a contestant used an app.
Sonali Raut, who got really greedy, expressed an interest in using two applications thereby consuming half of the charge. She picked 'stardom' and 'mail' as two of her wishes, in which she got to know about her fans' view points about her and received a letter from her sister, respectively.
Praneet Bhatt, on the other hand, missed a chance to meet his girlfriend since the app required the phone to be at 32 % but Dimpy Mahajan's wish to watch the house gossip put the battery life to 26%. Praneet, however, refused to pick any other option as he believed he would be only wasting it and in the process robbing someone of an opportunity to meet his/ her loved ones.
Upen, who was asked to charge the phone as it had gone down to 11%, took a dip in a tub of cow dung to fish batteries. Having found 61 of them, the number was immediately pushed to 72%. Praised and lauded for the effort, Upen aided in emotional interactions.
The high point of the day was Gautam Gulati's teary meeting with his mother in the confession room. Gautam, who is usually very strong, broke into tears on seeing a loved one. Thanking Bigg Boss, the "Diya Aur Baati Hum" actor stepped out and hugged everyone.
The mother-son reunion not only made the housemates misty-eyed, viewers too couldn't stop expressing their emotions on Twitter. Here's what some of them wrote:
Rajeshpanda: @ColorsTV @BiggBoss the cutest moment of all bigg boss episodes...
Faisal: @ColorsTV @BiggBoss My heart meltdown!! Aww...that was the most kindest thing evaaaa!!! #bb8.
Tnyaqueen: @ColorsTV @BiggBoss Of Course this is d Best Episode of this Season! So Emotional & Adorable ♥ #BB8
Shreya: @ColorsTV @BiggBoss a very cutest moment ❤ #BB8 Got so emotional :') This is what happens when we don't see our parents for a long time!!
Xenia: @ColorsTV @BiggBoss today was the most amazing episode of big boss.i couldnt stop my tears falling down watching gautam..