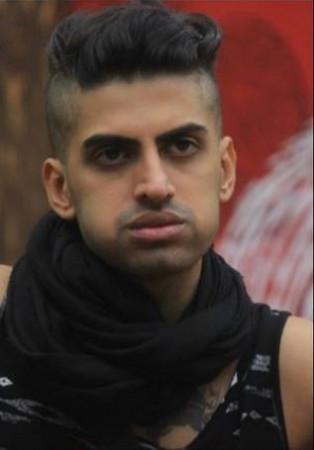 While the drama inside the "Bigg Boss 8" house is getting spicier every passing day, evicted participants from this season are happier to lead a normal life outside the glass-walled house and are partying their hearts out.
Recently, "Bigg Boss 8" evicted contestant Sushant Divgikar threw a house party for all the ex-contestants of the season. The bash was attended by Deepshikha, Natasa Stankovic, Renee Dhyani, Nigaar Khan, Soni Singh and Sukirti Kandpal. Urvashi Dholakia, who was the winner of "Bigg Boss 6" was also invited to the party.
The ex-contestants bonded well during their stay in the controversial show and since then have become good friends. In the bash, the gorgeous girls shook their legs for some of the popular Bollywood songs.
In an interview with Pink Villa, Deepshikha mentioned that she enjoyed her stay inside the house and doesn't care of being eliminated. A few days back, Deepshikha too had organized a house party for her eliminated friends from the house.
Meanwhile, inside the house, the remaining contestants are getting ready for their celebrity friends who will enter the house for a big bash.
Sushant took to Twitter to post some of the moments with his friends at his house party.
With my Jijjiiii ♡♡♡♡ luv u.... #sonisingh #BiggBoss reunion... @Tigress1412 @BiggBoss pic.twitter.com/c7ilJ9IEnJ

— sushant divgikar (@thedivasushant) December 8, 2014
I love u to the moon n back!!! Just saying!! I'm just plain lucky to have a soul sister like YOU... Mwah ♡♡ @urvashi9 pic.twitter.com/ENHFJkjPtq — sushant divgikar (@thedivasushant) December 8, 2014
Having a blast with my @BiggBoss babies at the reunion. Woohoo! @Sukirti_k @Tigress1412 @reneedhyani @dipshikhanagpal pic.twitter.com/R2tdrKRk7e

— sushant divgikar (@thedivasushant) December 8, 2014
All smiles with my baby Deepshikha... ur awesome babes... love n hugs.. @dipshikhanagpal @BiggBoss pic.twitter.com/AFdwjcnU85 — sushant divgikar (@thedivasushant) December 8, 2014