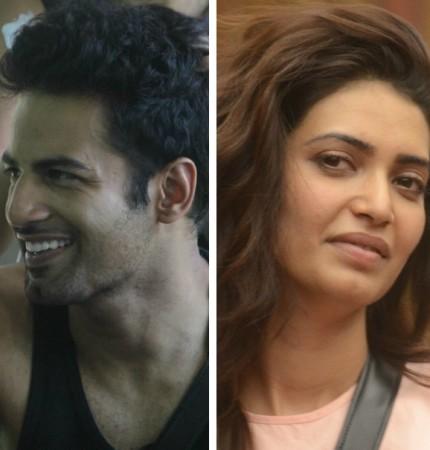 Evicted "Bigg Boss 8" contestant Diandra Soares, known for speaking her mind, has an interesting observation on Upen Patel-Karishma Tanna romance.
The light-hearted flirtations and adorable sweet nothings are all very endearing, but she is left confused with the putative couple's bonding. Answering one of her followers' queries on Twitter, Diandra wrote: "I honestly have no idea.... I'm confused by this whole thing honestly coz tanna is in a relationship already!"
The supermodel also went on to explain how 'real' chemistry should look like. "Here's the thing bout chemistry - it's all natural, either it's there or not, even the best actor's can't force 'chemistry'! #KeepingItReal," she tweeted.
On the other hand, Gautam Gulati and Diandra's fans feel they had a genuine equation with one another and weren't faking it for the show. Here are some tweets:
Sabda: Are we interested to see fake love stories of Rahul Dimpy, and Upen Karishma? Hadd hai yaar. Bakwaas episode
HBDgautam: still I don't like you but yes u r not faking anything! Respect for that! Still I hate u!
Ajyad: I rather watch @diandrasoares13 &Gautam fight&make out then this fake shit with Rahul Dimpy karishma and Upen atleast DI & GG R single !!
Mads: i feel GG&Di r da only 2 players in BB who without playing played da game so well by being true n honest
"Season 6" contestant Urvashi Dholakia too was seen commenting on Karisma's case on her blog. She wrote how the "Grand Masti" actress' sudden reaction to Rahul Mahajan's advances seemed uncalled for and called her manipulative.
This episode was not appreciated by a few housemates too who thought she was enjoying Rahul's jokes until Upen entered. Pritam Singh and Ali Quli Mirza were of the opinion that if she had really been uncomfortable, then the said Challenger would have been told off much earlier.
After "Bigg Boss" announced Upen's re-entry, he said the "36 China Town" actor was put back in the house to get done with some unfinished business. The two share a great rapport and their friendship isn't circumstantial. While some think their apparent closeness is just for the cameras, Upen took matters a step further by reportedly saying that he would want to put a ring on Karishma's finger.
@komal0206 incase u forgot madam! KT has a boyfriend...... wake up from ur slumber!

— Diandra Soares (@diandrasoares13) January 13, 2015
@FrenchTouch3 yeah I kno how u feel! It left me feeling strange aswell! Honestly dunno wtf is goin on there! — Diandra Soares (@diandrasoares13) January 13, 2015
"@abd93: @diandrasoares13 u not enjoyng d chemistry b/w ur 2 best frnds?? y?? evn tough its fr d game.." I like true stuff, seems true to u?

— Diandra Soares (@diandrasoares13) January 13, 2015