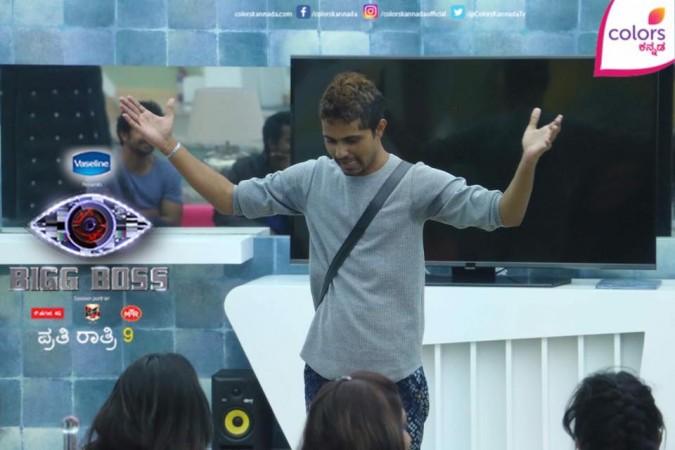 Bigg Boss 4 Kannada took an interesting twist on Monday after Pratham became the captain of the house for the first time. He was assigned the job after he emerged successful in a competition, which was specifically given to choose the captain of the house for a week.
Pratham got the maximum points in the general knowledge test. He was nominated for eviction for seven consecutive weeks before he got immunity last week for his performance in a task. This week, he turned the captain of the house and he was out of the nominations.
Malavika, Sanjana, Keerthi, Karunya and Sheethal Shetty were nominated for exit on the basis of votes cast by the inmates. Shalini and Sukratha Wagle were directly nominated for the elimination.
However, Pratham chose Sheethal Shetty when he was given a special power to save one contestant. He said she is more deserving than him to be in the house, and so he suggested her name.
Pratham was earlier made the unofficial boss of the house in a task called Emergency. His good performance was rewarded with immunity.
So far, Vanishree, Dodda Ganesh, Chaitra, Kaavya Shastri, Om Prakash, Niranjan Deshpande, and Masthan have been eliminated from Bigg Boss 4 Kannada. Sheethal Shetty and Karunya Ram were also made to leave, but they were later brought back to the show as wild-card entries.