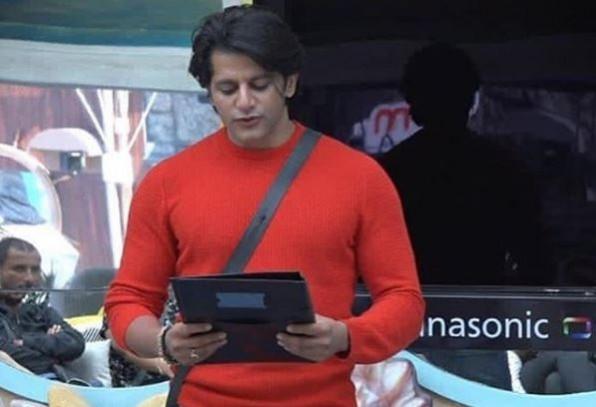 It's just been two weeks in the Bigg Boss 12 house but, Salman Khan seems to have found a target already, claims the fans of Karanvir Bohra on Twitter.
After last night's episode, Twitter has been flooded with hate messages for Salman Khan by the fans of Karanvir Bohra stating he has been bullying and targeting Karanvir Bohra since day 1. Fans have also alleged that Khan has a soft corner for Anup Jalota, whom he seems to be favouring despite all the housemates thinking otherwise.
Fans remembered the first day when Karanvir was giving 'Top Ki Salaami' to yesterday's episode where Khan made fun of his dressing by asking him to hide his "cleavage." Not Just this, Salman went onto the extent of declaring that Karanvir has had a sex change and quite like Ranveer Singh. Well, it doesn't take a genius to figure out what kind of relation Ranveer Singh and Salman Khan have.
Let's take a look at some of the tweets.
Till last week I used to think since Salman has good relations with #KaranvirBohra and his family, so he trolls him always.

Now I feel it's the opposite, he has something against Karanvir!#BB12 #BiggBoss12

— Srishty's Shinchan (@sarcasm_taken) September 29, 2018
Go hell with this bigboss I want Kv out from that house as soon as possible! Ab nhi dekha jaaata har hafte ki insult. I really feel bad for Kv he behave so nicely with everyone and he played very well in task then too Salman is insulting him everytime! #KaranvirBohra #biggboss12

— Sona_TeamKvB (@KvB_in_BB12) September 29, 2018
I just wonder why even I expected #SalmanKhan to be unbiased and put ACTUAL audience POV about them!And stop humialting #KaranvirBohra , sorry but it's very clear that this is not in any funny way. Insult a person and then present it like a joke!What is this!?#BiggBoss12 #bb12

— L (@Lovelydutta6) September 29, 2018
Am I the only one who feels that Salman is a bit rude with #KaranvirBohra ? ?

Thou SK tries to hide it behind Jokes etc but still...#BB12

— Aarohi Shergil (@AarohiShergil) September 29, 2018
Stop targeting #KaranvirBohra just bec he is a humble n nice prson!?

But u knw wat is d bst part of dis injustice?

More u r targeting him..more luv he is gettin frm public!?
Ur plan backfires!u certainly dint learnt it frm @rohan4747 's case bb.
#BB12

— ?Anu Rohanite? (@anunymous_) September 29, 2018
There were reports of Salman Khan and Karanvir Bohra being good friends before the show. Now, whether Salman is doing all this in a bid to be extra cautious, we soon will find out.