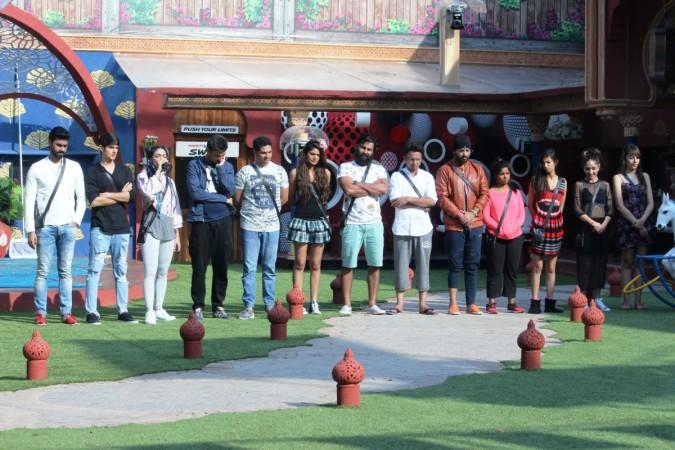 Bigg Boss 10 started off on an interesting note. This time, the makers took a different route and decided to pit the celebrities against a group of commoners. The war got intense with the maalik and sevak task, but that is going to change soon.
In three weeks, the commoners have won tasks and ruled the house as maalik more number of times than the stars could manage. However, the maalik-sevak task will reportedly be scrapped.
Playing the maalik is easy, for obvious reasons. Whichever team would resume control had access to basic facilities such as bathroom, beds and swimming pool. Whereas, team sevak were required to run errands, serve food and request for permission to use washrooms and such.
So far, there have been two luxury budget tasks — Bigg Boss Laundry and Raja Aur Rank. While the first one was not played honestly, the second one was more of a relaxed game so everyone did whatever they could to not scheme against the opponents.
Priyanka Jagga and Akansha Sharma have been eliminated. In the week gone by, Om Swami made an exit. The interesting bit, however is, that he is still part of the show. The self-styled godman might not be seen in the house any more, but he is in a secret room and will be entering BB10 soon.
Despite all the plot twists in the Salman Khan-hosted reality show, a few viewers are finding the episodes and also some of the contestants boring. Here's what they have tweeted:
Sukhveer: @ColorsTV @BiggBoss @bani_j @gauravchopraa bb10 is becoming boring with gaurav n bani's boring talks n games
BB10: Rahul is boring contributing to nothing why wasting a space which could be entertaining. #biggboss #BB10
N.: Bani and Gaurav have the most boring conversations... Zzzzz! #BB10 #BiggBoss10
Prince: Too Much Bani....All Boring Conversation....Boring Episode !! #BB10
Fatemeh: Movie promotions on #BB10 r so boring. WKV ka aadha time bekaar main waste ho jaata hain. I want more interaction betw Salman n the HMs