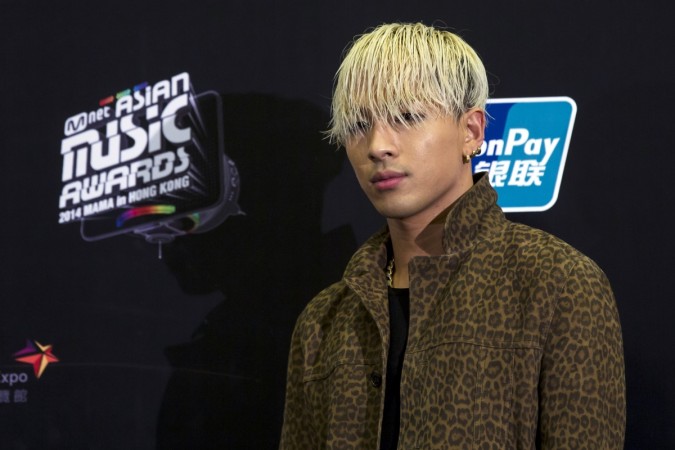 BIGBANG member Taeyang and Min Hyo-rin's relationship is admittedly one of the cutest in the K-pop scene. The two are not shy to express their love for each other. Admittedly, they've given their shippers serious relationship goals. They behave like most normal couples: from wearing colour co-ordinated clothes to gushing while talking about the other person, Taeyang and Min Hyo-rin seem like a pair obsessed with each other. And the "Eyes, Nose, Lips" singer evidenced this in a recent interview.
While talking to Dazed and Confused, Taeyang opened up about his relationship with Min Hyp-rin. When asked what love means to him, the YG Entertainment artist described the feeling while keeping his girlfriend in mind.
The BIGBANG member said that one begins to change after he/she finds love. And the 28-year-old singer indicated that these changes are mostly positive. However, Taeyeng, 28, felt his life lacked passion and he felt 'dry' before meeting Min Hyo-rin, 30.
"However, after I fell in love with my girlfriend, I recovered the romantic side of me. It feels as if rain is softly touching my dry heart. Thanks to love, I feel a lot more relaxed now. For that alone, I am thankful for love," he added.
Taeyang and Min Hyo-rin made their relationship public in June 2015 but were rumoured to be dating years before. Although the couple seems smitten, Min Hyo-rin revealed that their relationship faced its own set of problems. The actress said she even broke-up with Taeyang once but added that they got back together soon enough.
Taeyang and Min Hyo-rin are one of the power couples in the world of K-pop and fans of the two hope to see them tie the knot one day. However, neither has spoken about marriage plans as yet.