As US President Joe Biden touched down in Ukraine to meet with his counterpart Volodymyr Zelensky on Monday, Chinas top diplomat was travelling in the opposite direction, on his way to Russia, according to a media report.
Wang Yi - who was promoted as Chinese leader Xi Jinping's top foreign policy advisor last month - is due to arrive in Moscow this week as part of his eight-day Europe tour, a trip that brings into focus China's attempted diplomatic balancing act since Russian tanks rolled into Ukraine a year ago, CNN reported.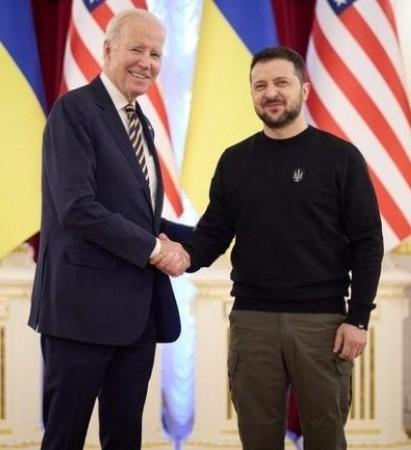 The optics of the two trips - taking place just days before the one-year anniversary of the brutal war on Friday - underscores the sharpening of geopolitical fault lines between the world's two superpowers, CNN reported.
While relations between the US and China continue to plummet - most recently due to the fallout from a suspected Chinese spy balloon that entered US airspace - China and Russia are as close as ever since their leaders declared a 'no limits friendship' a year ago - partly driven by their shared animosity towards the United States.
And as the US and its allies reaffirm their support for Ukraine and step up military aid, Beijing's deepening partnership with Moscow has raised alarms in Western capitals - despite China's public charm offensive in Europe to present itself as a negotiator of peace, CNN reported.
At the Munich Security Conference on Saturday, Wang had addressed a room of European officials as "dear friends" and touted China's commitment to peace, while apparently attempting to drive a wedge between Europe and the US.
Zelensky shares photo
US President Joe Biden on Monday made a surprise visit to Kiev where he met his Ukrainian counterpart Volodymyr Zelensky just four days before the ongoing war marks its first anniversary, confirming some earlier reports that he would.
In a social media post, Zelensky shared a picture of the two leaders and said Biden's "visit is an extremely important sign of support for all Ukrainians". The surprise visit came as Biden travelled to neighbouring Poland to meet President Andrzej Duda.
There had been speculation earlier on Monday that an important guest was arriving in the Ukrainian capital, which Ukrainian politician Lesia Vasylenko later confirmed that it was Biden.
President Biden announced a half-billion dollars of additional assistance to Ukraine during his visit. In joint remarks alongside Zelensky, he announced a package that would include more military equipment, including artillery ammunition, more javelins and Howitzers, reports said.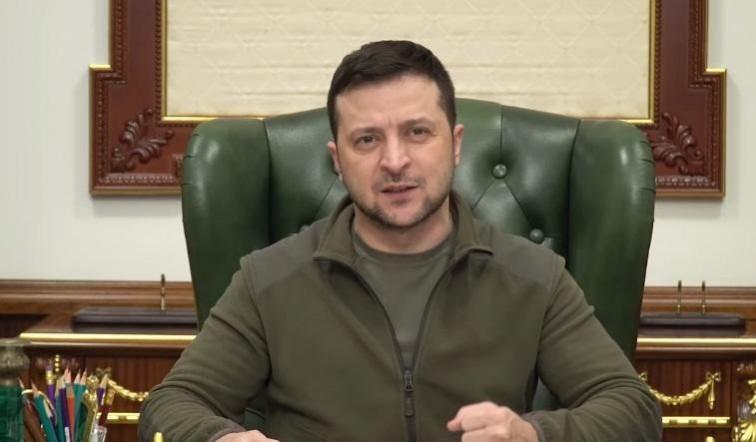 Zelensky said he and Biden spoke about "long range weapons and the weapons that may still be supplied to Ukraine even though it wasn't supplied before." In remarks, Biden spoke about the resilience of the Ukrainian resistance as the war enters its second year.
"One year later, Kiev stands. And Ukraine stands. Democracy stands," Biden said. Besides Zelensky, the American President also met First Lady Olena Zekenska, at the famous presidential palace in Kiev, which has come into fame after the Indian movie RRR's "Naatu Naatu" song won the Golgen Globe.
Zelensky had traveled to Washington in December 2022 to meet Biden in the Oval Office and speak to a joint session of Congress -- his first trip outside Ukraine since the war began.