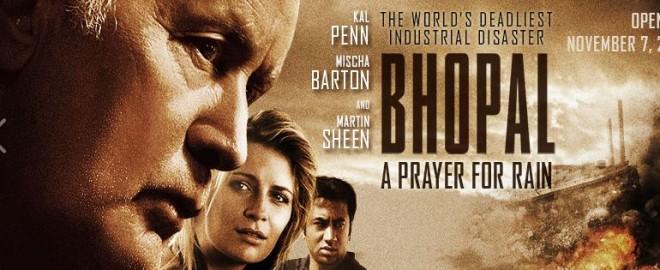 "Bhopal: A Prayer For Rain" is a historical drama based on real-life Bhopal disaster that wrecked the city on 2 December 1984.
The movie, directed by Ravi Kumar, was released in the US on 7 November and has received positive reviews from critics.
The film features American actors Martin Sheen, Mischa Barton, Kal Penn, and Bollywood actors Rajpal Yadav, Tannishtha Chatterjee, Manoj Joshi and Fagun Thakrar in pivotal roles.
The film will hit screens worldwide on 5 December.
Frank Scheck of The Hollywood Reporter said that the film has showed the world's largest industrial disaster with well-staged, suitably horrifying visuals.
"Starring Martin Sheen as Union Carbide executive Warren Anderson, 'Bhopal: A Prayer for Rain' never quite summons the necessary dramatic urgency, but it well conveys the conditions that precipitated event and the permissiveness accorded to multi-national corporations that will no doubt result in future such occurrences," Scheck said.
Surabhi Redkar of Koimoi.com said that it's a must watch film. "The fact that the director does not shy away from showing India's downside at the same time pointing out the American arrogance in dealing with this shameful incident," Redkar said.
Martin Tsai of Los Angeles Times said that the film is an effective cautionary tale.
"Filmmaking outside the Bollywood system, Kumar depends on Hollywood actors to generate interest here. He pulls off the mammoth, apocalyptic scenes of the disaster, which are devastating. Although the real-life events took place three decades ago, the cautionary tale could not be more relevant," Tsai added.
Frank Lovece of Film Journal in his review said that "Anyone expecting the thriller intensity of The China Syndrome will be disappointed, since most of its story remains at messy ground level with slum-dweller Dilip (comedian Rajpal Yadav), whom the film doesn't appear to name until 36 minutes in."