All hail the Queen! Beyonce, who just shared the first picture of her twins, has taken over the top spot of Billboard's annual Top 50 Money Makers of 2016. The mother of three has beaten Adele, Rihanna Selena Gomez on the way to top.
According to Billboard, Queen Bey earned a whopping $62.1 million – $20 million more than the runner up. The singer owes the top spot to her Formation World Tour. The numbers are supported by the earnings from her sixth album, Lemonade. She replaced Taylor Swift at the number one spot in the chart this year.
Also Read: Beyonce's twins receive love from millions as their first photo is shared online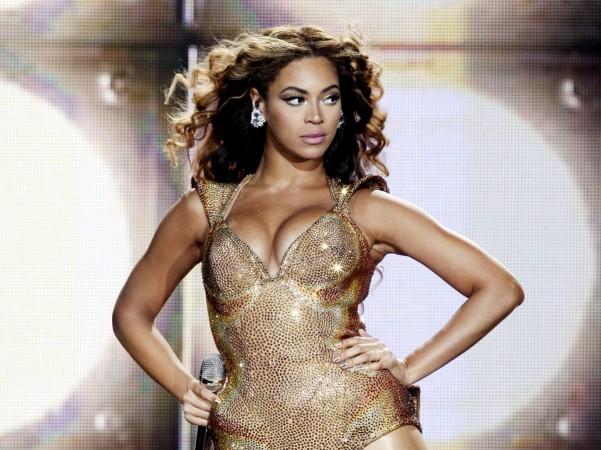 The tour was one of the highlights of her career as it sold more than 1.2 million tickets and grossed an industry-leading $161 million across 32 North American dates, Billboard reported. While Lemonade lost the Grammy album of the year, it earned 2.2 million equivalent album units in 2016, according to Nielsen Music.
Falling below Beyonce is Guns N' Roses. The band took the second spot in the list, courtesy GNR's highest-grossing tour till date. The tour earned the band $42 million in 2016. Legendary musician Bruce Springsteen is placed third in the list with earnings of $40 million. Drake zoomed his way to the top five with a gross income of $37.3 million at number 4. He was at the 32nd position last year.
With the help of her new album and her fourth-highest grossing tour, Adele is at the 5th spot. She was 9 last year. The top ten names include Coldplay, Justin Bieber, Luke Bryan, Kanye West and Kenny Chesney.
The long list of artists include Rihanna at 12, Metallica at 15, Maroon 5 at 27, Jennifer Lopez at 31, Keith Urban at 35, The Rolling Stones stand on 36, Celine Dion fell down to 37 from 25 last year, Britney Spears fell from 22 to 39, The Weeknd at 42 whereas his girlfriend Selena Gomez at 47 and Pentatonix wrapping the list 50. Check the complete list here.