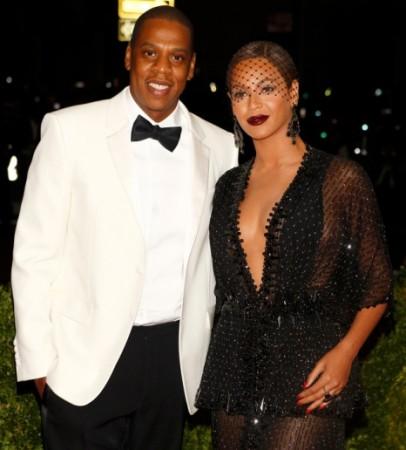 In the last few months, power couple Jay Z and Beyonce's personal life has become a topic of public scrutiny. Reports have suggested that the celebrity couple may be heading for a divorce, after news that Jay Z may have cheated on Beyonce with at least five women came out.
Since the infamous elevator attack on Jay Z by Solange, rumors have been doing the rounds that Beyonce's sister was mad at Jay Z for cheating on Beyonce.
Solange could not handle the fact that Jay Z betrayed Beyonce's trust. The elevator fight has had many theories, and the one involving Jay Z cheating on Beyonce is the most believable.
But was Solange's outburst justified? Well, it certainly seems so especially now that it has emerged that Jay Z cheated with several woman.
In a recent, it was reported that Jay Z is secretly seeing Mya as well. It was revealed that Jay Z was not only seeing the R&B singer and actress for the last few years but has also been paying her bills.
The affair with Mya was reported in the popular blind item website Crazy Days and Nights.
"When people talk about Jay Z and his mistresses, they often forget about a mainstay who has been there forever. She is the person he calls when he needs to be discreet and thinking about old times. She is that very short named R&B singer who hasn't had a hit in awhile and a couple of other guys.She peaked at A-," the site stated. It then went on to reveal that it was Mya.
For millions of fans, Jay Z and Beyonce have been the ultimate power couple but recent reports certainly has seen their belief ebbing away.
It also has emerged that there is a whole list of women that Jay Z might have cheated on Beyonce with.
The list of women that Jay Z cheated with includes Rihanna, Rita Ora, Rachel Roy, Casey Cohen, and the most recent name on the list is Mya.
Much has changed since the video of Solange attacking Jay Z in an elevator was leaked.
Despite divorce rumors amidst the cheating revelations, Beyonce and Jay Z kicked off their highly anticipated On The Run tour on Wednesday night.
In what seems an effort to win back fans, in the concert the couple screened a video clip from their wedding, which showed them exchanging vows.
The couple also kept putting up the picture of their daughter Ivy. Does this mean the couple who have been seeing a marriage counselor have patched up, despite Jay Z's betrayal?