In a bizarre incident involving an Airbnb and a conservative activist, the latter's parents became collateral. Canadian conservative activist and YouTuber Lauren Southern revealed a shocking experience with Airbnb that her parents faced for simply being "closely associated" with their daughter.
"My parents just got banned from Airbnb for being related to me," Southern wrote in a Twitter post, sharing a screenshot of the notice sent to her parents by Airbnb. In complete shock, Southern further clarified that her parents are non-political or represent her in any way.
"They have never booked anything for me. They do not represent me in any way. They aren't publicly political in any way. How is this sane in any way [Airbnb]," she added.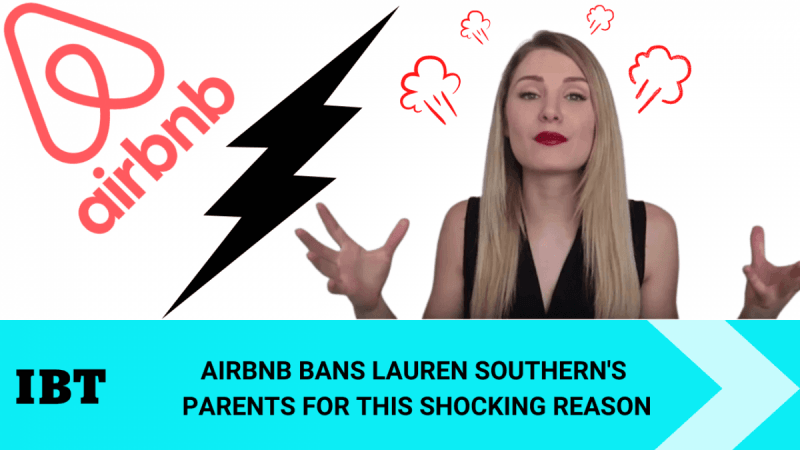 Context...
It's worth mentioning that Southern was banned from Airbnb in 2019 citing her right-wing political views and "affiliations with certain groups". Airbnb said it had violated their policies and community guidelines. Southern did appeal the ban but to no avail.
Parents planning a romantic getaway
Talk about playing spoilsport. Airbnb's surprising decision to ban Southern's parents have played foul in their romantic getaway.
"My parents are some of the sweetest people I know. They were just planning a romantic getaway, they aren't political activists," she added. "All I've learned is that if governments and corporations can't shut you up by harming you, they'll now go for your families."
You can read the notice below:
"Hi,

We have an update to share. We've removed you from the Airbnb platform because your account is closely associated with a person who isn't allowed to use Airbnb. This means you'll no longer be able to book reservations on Airbnb.

Why we made this decision

For the safety of our community, we may remove accounts that are closely associated with people who aren't allowed to use Airbnb.

What this means for your account

Any future reservations have been cancelled and fully refunded. Refund timing will depend on processing times for your payment method.

You can still access your privacy settings and manage your personal data.

How to appeal this decision

We don't take these decisions lightly—but if you have more information to share, you can submit an appeal.
Airbnb calls it a mistake; Southern cries "liars"
Southern's tweet about the ban went viral, getting more than 7 million views in less than a day.
My parents just got banned from AirBnB for being related to me.

They have never booked anything for me. They do not represent me in any way. They aren't publicly political in any way.

How is this sane in any way @Airbnb pic.twitter.com/SOF01xkJFS

— Lauren Southern (@Lauren_Southern) February 7, 2023
"The $300 cleaning fees for a $200 rental are cringe and exploitative anyways. Support local hotels!" Southern asserted.
In fact, due to the engagement in this tweet, Airbnb started trending on Twitter. As the backlash spiked, Airbnb appears to have backtracked. Airbnb received sharp criticism for its action.
Jake Shields, an American mixed martial artist, criticized: "Sounds like North Korea."
"Holy shit this is ridiculous," Youtuber Blaire White tweeted.
"AirBnB has been awful for a while, but this is a new low," daughter of psychologist Jordan B. Peterson, Mikhaila Peterson, wrote.
According to The Daily Wire, Airbnb spokesperson said that the accounts in question were banned by mistake.
"We have reinstated their accounts and apologized to them for this mistake," a spokesperson was quoted as saying by the daily.
Reacting to this, Southern was quick to call out Airbnb.
"I think it's obvious to everyone that my parents never would've been reinstated if Airbnb didn't start trending last night," Southern told The Daily Wire. "I could see someone accidentally being locked out of their account for a glitch that emails them a generic letter, this was no generic letter nor random family. Airbnb are lying. This was no mistake, it only became one when the world was less woke than they thought," she added.