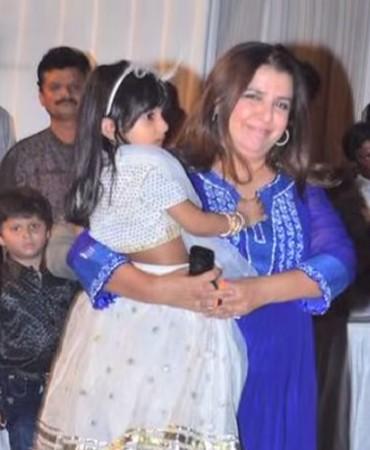 Farah Khan is quite upset after a video of her speaking in abusive language was leaked online. The "Happy New Year" director appeared on a show comedy show "The Bench" hosted by Cyrus Sahukar.
The comedy show is a satirical take on Bollywood celebrities' interviews and is being produced by Anil Kapoor and Rhea Kapoor. Last time, the show featured Karan Johar and this time it's Farah.
However, the director has hit the headlines not for the comedy but for using foul language on the sets of "The Bench". A one-minute 30-second video was leaked online, which shows Farah using abusive language.
The video, which went viral online, was uploaded without the director's consent and has apparently miffed her.
"In the three-hour interview, I took on myself and my films. They made a 13-minute edit that I approved of. But someone made this clip, which I had no idea about. It's gone viral and people have it on their phones now. I sound like a mad person. I am sane and rational, and not someone who would do something like this. I just have to be careful next time," Farah told Hindustan Times.
Farah also said that the producers had confirmed that the video will be available to people over 18 years of age.
"I was told the show was for people over 18 years of age, and Rhea Kapoor (producer) confirmed to me that one has to log in to watch it."
Talking about the producers of the show, Farah said that they are dear friends and hopes that they have not leaked the video online.
"Cyrus is just a host. I hope the production house hasn't done it either. Rhea and her father (actor Anil Kapoor) are my dear friends. If they have done it, then they have taken me for a ride. If that's the case, then people will really be scared to come on their show," she added.
Watch the video below: