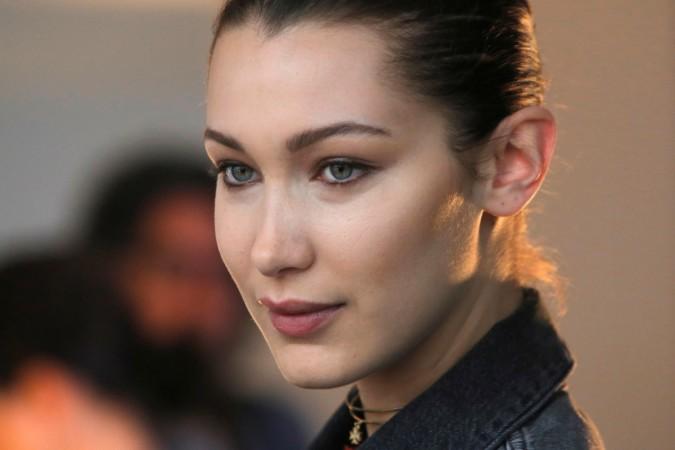 Most young celebrities are currently at Coachella 2017, enjoying the music festival, but not Bella Hadid. She is currently living it up in Dubai and early Saturday she shared a video of herself sky diving, online.
Also read: Kylie Jenner flaunts new look with big sister Kendall Jenner at Coachella day 2 [PHOTOS+ VIDEOS]
"Jumped out of a plane today!!!' she wrote alongside a video of the experience. "I've never felt so calm in my life. Flying with the angels!!!!! Thank you @skydivedubai Greg and Maha! best sky diving experience of my life!!!!"
Hadid is clearly having a grand ol' time, and giving Coachella 2017 a miss is a good decision considering her ex, The Weeknd, and his current girlfriend Selena Gomez, were spotted packing in the PDA at the festival. The couple could barely keep their hands off of each other in the VIP section on Saturday. They were inseparable for the better part of the day.
The Weeknd and Gomez got together in January this year, just a few weeks after he called it quits with Hadid. The Weeknd is said to be thrilled that he's in love and does not mind flaunting it to the world.
"They've been in love for a good bit of time, but now it's Coachella — and that means hanging out with other friends," a source told HollywoodLife. "This shows Selena that Abel [The Weeknd's real name] is really into her, and the fact that he's showing everyone that they're exclusive is an amazing feeling. It makes Selena feel so special."
"Abel is making this grand gesture at Coachella and it's basically a coming out party for them to be so public about their love," the source continued. "It's defining the next stage in their relationship and is showing Selena that the sky is the limit."