While Thugs of Hindostan (Thugs of Hindustan) has disappointed majority of the audience and critics, it is Katrina Kaif's role in the movie that has turned out to be another major turn-off in the film.
Katrina, who is one of the most popular Bollywood actresses currently, has a screen presence of just around 15 minutes in Thugs of Hindostan. Although she was a part of all the promotional events and also appeared on the posters of the film, her role in the movie is nothing more than just a glam doll.
She is seen just 3-4 times including two dance numbers in the entire film. While the makers during the promotions made it look like Katrina plays one of the lead roles in the period drama, it turned out that she plays just an extended cameo in it.
In fact, some Twitter users rightfully said that the eagle that is shown as Amitabh Bachchan's (Azad) pet in the movie has more screen presence and significance than the actress. At one point in the film, the bird even does something that saves the entire group of "thugs" from being slaughtered by the British forces.
On the other side, Katrina's character hardly has any relevance to the plot, and it seems she was included in the cast just to pull her fans to the theatres.
Some of her die-hard fans consoled themselves saying that despite having a small role, Katrina nailed it with her oomph factor and beauty. No denial to that, but Katrina has a stardom that is way above being just an item girl or glam doll in a movie.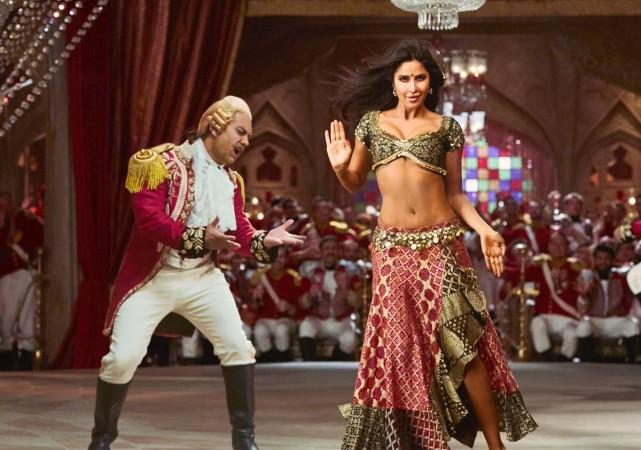 The makers of Thugs of Hindostan in a way cheated the fans of Katrina by making her appear as one of the lead actors in the film and then reducing her to do two dance numbers along with just a couple of scenes.
Many on social media have been asking why Katrina even agreed to take up such a petty role, especially after having a major hit like Tiger Zinda Hai, in which she had a role almost equivalent to that of Salman Khan's role.
Hi, saw thugs of hindustan today. I really don't know why you played the role of suraiyaa. Infact zafira role was suit for you. I came to c the movie n was very disappointed. Go to see you were like guest appearance in the movie. Hope I won't be disappointed in your movie zero.

— Govind Girap (@GovindGirap) November 9, 2018
Big B still had a good role. Don't think it was reduced. And Fatima was shit in two scenes she was asked to act otherwise she was roaming around with a constipated face from Aamir's Dhoom with a bow in hand. Imo the only actor who should be crying for the role is Katrina Kaif.

— R! (@WeirdlyProbable) November 8, 2018
Katrina Kaif is having exactly one and half song and 3 scenes in the film #ThugsOfHindostan then Why she has done this role, very difficult to understand.

— KRK (@kamaalrkhan) November 8, 2018
How did Katrina Kaif agree to her role in #ThugsOfHindostan?? She had less than 15 mins of screentime with no relevance to the main plot of the film. Can't beleive a star like her was reduced to a mere item girl, what a waste of stardom.

— Rahul Dhowan (@rahuldhowan1994) November 8, 2018
Katrina's fans are now hoping that she will have a significant presence in Shah Rukh Khan's Zero.