RATING: 2
MOVIE: Behen Hogi Teri
CAST: Rajkummar Rao, Shruti Haasan, Ninad Kamat, Darshan Jariwala, Gulshan Grover and Herry Tangri.
DIRECTOR: Ajay K Pannalal
GENRE: Bollywood romantic-comedy
A love story between a guy and a girl of the same locality is quite commonplace, both in reel as well as real life. Behen Hogi Teri is based on a similar situation, coupled with some funny twists and turns. However, the movie may somehow remind you of Varun Dhawan and Alia Bhatt's Humpty Sharma Ki Dulhania.
STORYLINE
A simple lad Gattu (Rajummar Rao) loves his neighbour Binny (Shruti Haasan) since childhood. He finally generates the courage to express his feelings to Binny. After going through some "agni pariksha", Binny falls in love with Gattu too, but his "fattu" (cowardly) nature puts the two in a very messy situation.
Like Gattu's daddy (Darshan Jariwala), everyone in the locality believes that boys and girls from the same area are inevitably brothers and sisters. Hence, Gattu fell in the same category, and all took him as Binny's brother from another mother.
This confusion is followed by a series of other confusions. Soon the situation turns worse as not one but two wedding processions arrive at Binny's door, and neither of them includes Gattu. Whether Gattu becomes courageous enough to free himself from the bro-tag, and announce his love for Binny, or he remains a loser kind of lover makes the crux of the story.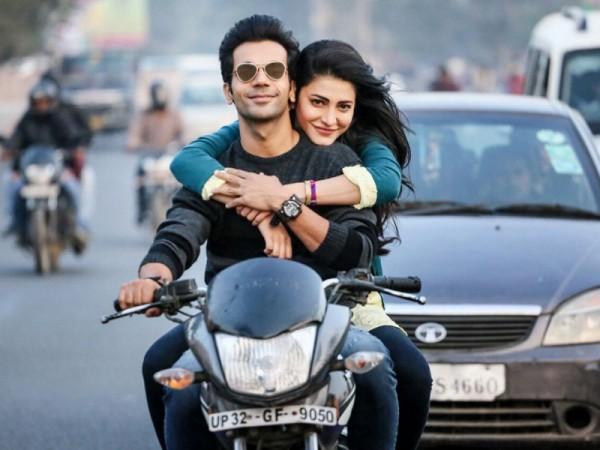 PERFORMANCES
Rajkummar Rao shines as a boy-next-door. The actor had proved his acting prowess in serious roles earlier, and he pulled off this sweet but namby-pamby character with ease. In fact, Rajkummar is the only factor in the movie that generates some interest.
Shruti Haasan looks beautiful but she certainly has to work on her acting skills. Ninad Kamar as Binny's elder brother did justice to his role. Herry Tangri, who plays the character of Gattu's best friend Bhura, did a commendable job. One scene where he gets slapped by Binny's brother requires special mention. The way Herry shows his aggression and then breaks down due to the humiliation appears very realistic.
POSITIVES
Behen Hogi Teri has a number of funny scenes that might not make you laugh out loud but are good enough to make you giggle. Frustrated Gattu doing Shah Rukh Khan's mimicry is one such scene. The film will connect well with the youngsters for its juvenile treatment.
NEGATIVES
Apart from Rajkummar Rao's antics, there is nothing much that really makes you intrigued into the story. The narration gets too amateurish at times (when Binny pretends to be possessed and behaves like a visitor in Mehandipur Balaji Temple does). Also, the climax appears to be quite predictable.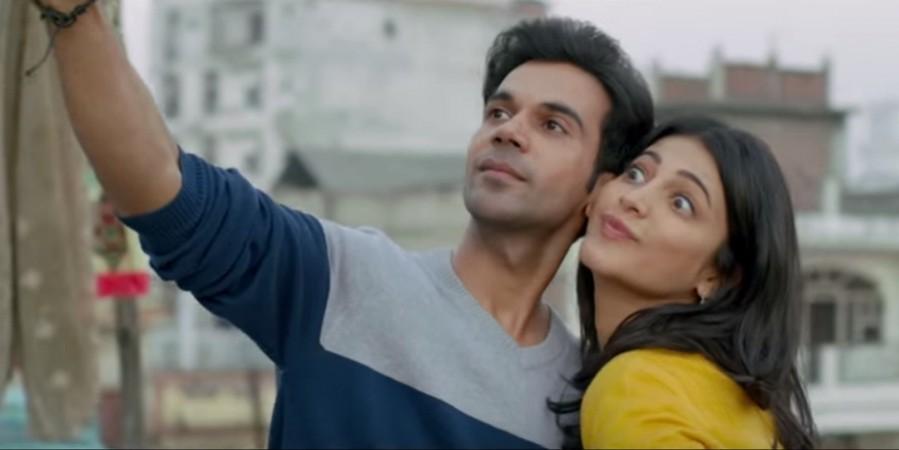 SIMILARITIES WITH HUMPTY SHARMA KI DULHANIA

Varun's character was seen serving as a helping hand in the ceremonies when his lady love was about to get married to a different guy. In Behen Hogi Teri too, Rajkummar's character does the same thing.
Humpty was shown as someone who was initially terrified by the girl's father, until he gathered the courage to stand for his love. Gattu too is seen facing similar situations.
Shruti plays the character of an outspoken bold girl, much like how Alia was portrayed in Humpty Sharma Ki Dulhania.
VERDICT
Behen Hogi Teri is a light-hearted love story that is moderately funny at times, and too silly at others. Rajkummar Rao offers some entertainment, but overall, the movie does not have the required spark.