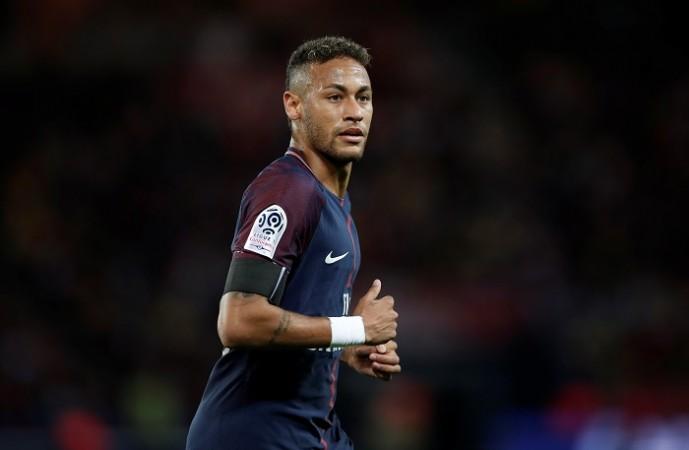 Former Barcelona captain Carles Puyol has said he would not have "any problem" if Neymar decided to join Real Madrid in the summer.
Neymar, 26, joined Paris Saint-Germain from Barcelona for a world-record fee of £198 million ($280 million) in August last year, but has been persistently linked with a summer move back to Spain to join Real.
A transfer to Madrid would raise eyebrows due to Neymar's past with Barcelona, but Puyol said he saw no issues with the Brazilian playing for the 12-time European champions.
"I think he could join Madrid, yes," the former Spain international was quoted as saying by ESPN. "I don't see any problem with it. He's a professional and it's not that farfetched.
"I think it'll be difficult for him to leave PSG, though, because they spent a lot of money on signing him."
The Brazil international has scored 19 goals in 20 Ligue 1 appearances for PSG this season, but he fractured his metatarsal last month and will not return to action before the end of the campaign.
Barcelona midfielder Andres Iniesta said he would be "surprised" if Neymar joined Madrid so soon after leaving the Nou Camp.
"To be honest, Neymar's future is not something I'm thinking about," the veteran midfielder was quoted as saying by Goal.com.
"Normally, when you leave somewhere it's difficult to go back. For that reason, it would surprise me more if he returned rather than going to another team, but we will see.
"If they sign him, Madrid would land one of the best in the world. But we would still have a squad which I consider better."
Real head coach Zinedine Zidane refused earlier this month to be drawn into speculation linking the Bernabeu club with a summer move for Neymar.
"Everyone is entitled to their opinion, if you ask the players, if you ask me about Neymar, he is a very good player, but he is not a Real Madrid player," Zidane was quoted as saying.
"I have to focus on my players and talk about them."
Neymar is expected to be sidelined for three months due to his foot injury and return to action in time for the start of the 2018 Fifa World Cup in Russia.