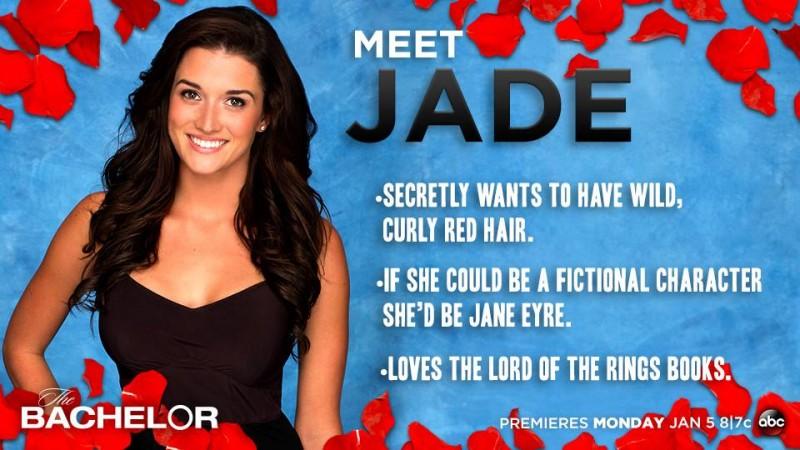 "The Bachelor" star Chris Soules is in for a surprise on Monday's episode of the dating reality show when a contestant is expected to come clean about her past.
Soules hinted about the big revelation on his blog, writing fans will get to see how he reacts to a contestant's scandalous past. The 33-year-old farmer has previously stated that he has come on the show with an open mind, but it remains to be seen how he will react to the contestant's confessions.
"And on Monday, I go to the remaining four girls' hometowns. Whose families will I meet? Will they accept me? Will I fit in? And how do I react to one woman's scandalous past??? Yes, some of you know what I'm talking about. For those of you who don't, stay tuned ...." Soules wrote in his People blog.
As for who the contestant with the scandalous past is, Reality Steve, the spoiler guru on everything related to the Bachelor franchise, noted that it is Jade Roper, the 28-year-old from Nebraska who works in cosmetics.
The blogger noted that she has previously posed for Playboy Amateur and even has a three-minute minute video to go along with it. A quick "Jade Roper Nude" Google image search will throw up a number of nude photographs of the contestant who has managed to reach this far ahead on the show.
Besides the nude photo scandal, Roper also has had a number of run-ins with the law, and according to Reality Steve, cases against her include the following:
2004: Criminal case, minor in possession to sell/dispense alcohol that went to juvenile court and eventually dismissed
2005: DUI, 1st offense, pleaded no contest
2006: Two counts of theft (0-$200, $201-$499), dismissed without prejudice
2011: Traffic citation, turning on a red light, dismissed
2011: Shoplifting under $300, dismissed a month later
So will Chris Soules keep an open mind when Roper comes clean about her scandalous past? The answer might be "No", as Reality Steve notes that Roper will be eliminated after the hometown dates.
"The Bachelor" Season 19 episode 8 will air on Monday at 8 pm on ABC. But before that Soules will sit down with host Chris Harrison for a special "Chris Tells All" segment that will air on 15 February.