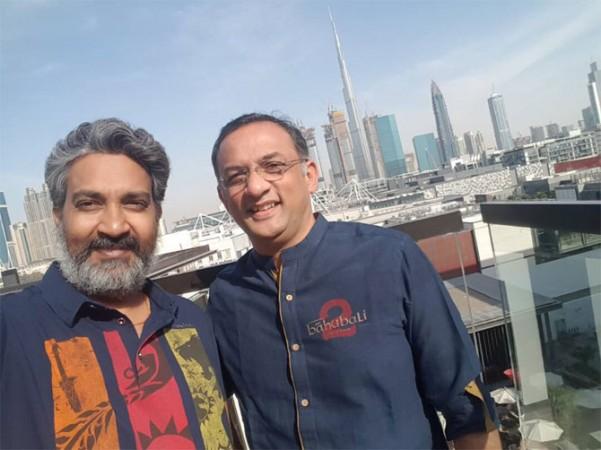 Director SS Rajamouli and producer Shobu Yarlagadda, who delivered blockbuster Baahubali films, have come forward to invest for a start-up called Conzumex. They will launch its product in February 2018.
Conzumex is an incubated startup, which is founded by Madras IITians Prasanth, Ajay Yathindra and Prathyusha Kamarajugadda in 2015. This startup is coming up with the innovative 'Internet of You' platform that includes smart devices, artificial intelligence and exergaming called Muse Wearables.
SS Rajamouli and producer Shobu Yarlagadda are supporting Conzumex with a huge amount of investments. In a statement released to the media, the director expressed his excitement over becoming an investor in modern technology.
"I am happy to start as a technology investor through Muse Wearables. Being a startup what impressed me is their approach and creating impact in the wearable segment in the existing market. Hence I and Mr. Shobu invested as we could visualise their global success," the Hindu quoted SS Rajamouli's statement
The smartwatch created by Conzumex, is an AI-powered personal assistant that turns the user's daily activities into an immersive experience. It will be launched for pre-orders in February 2018 on Kickstarter and the price will be between $69 and $99.
"We are building India's first Hybrid Smartwatch which does not require any charging for one whole year, unlike any other digital smart watches. It has other features like UV rays alert and NFC payments," KLN Sai Prasanth, CEO of Conzumex, told the Hindu.
Conzumex has received an investment of $450,000 in the first round. "After two years of bootstrapping and launching a product successfully in the market, Conzumex raised its first round of external funding from Keiretsu Forum, Chennai, Lead Angels and other high net worth individuals. Among them Mr. Rajmouli and Shobu Yarlagadda are the biggest investors in our startup through Keiretsu," he added.