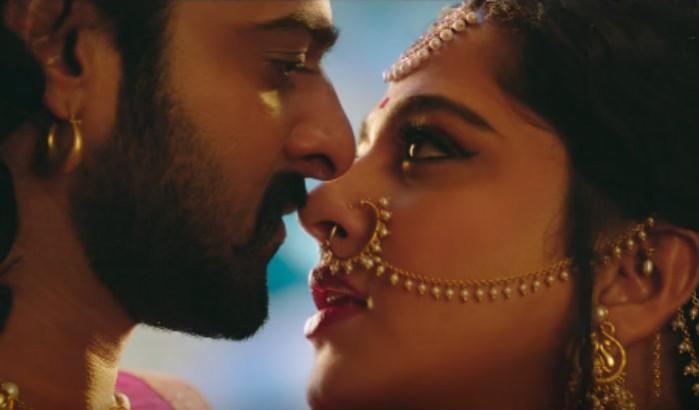 The business of SS Rajamouli's Baahubali 2 has finally slowed down at the Chennai box office. In its eighth weekend, the collection of multilingual movie significantly dropped and the new releases dominated the screens.
Baahubali 2 was reduced to just 60 shows last weekend and the Prabhas and Rana Daggubati-starrer managed to collect Rs 7.49 lakh from it. The total gross collection of the movie by the end of its eighth weekend stands at Rs 17.85 crore. Taking the current trend into the consideration, it is unlikely to reach the Rs 20 crore mark in the capital city of Tamil Nadu.
Aadhi's new movie Maragadha Naanayam is in the top position at the Chennai box office. The movie had 147 shows from which it has earned Rs 46.04 lakh. Hollywood flick Cars 3 is in the second place by earning Rs 33.88 lakh from 105 shows. Another Hollywood flick Despicable Me 3 is off to a decent start by collecting Rs 32.33 lakh from 93 shows.
AR Murugadoss-produced Rangoon entered its second weekend by raking in Rs 24.62 lakh from 129 shows. The total collection of the movie stands at Rs 94.08 lakh.

The dubbed Tamil version of Malayalam movie Puli Murugan was released with the same name last weekend. It had 57 shows in the first weekend from which it has collected Rs 14.31 lakh.
New release Peechaankai has got a below-average opening as the movie earned Rs 11.42 lakh from 51 shows. Hollywood film Wonder Woman has entered the third weekend by collecting Rs 8.01 lakh from 48 shows to take its total tally to Rs 90.51 lakh.
Uru, in its first weekend, has collected Rs 6.58 lakh from 48 shows. However, the business of Vikram Prabhu's Sathriyan witnessed a complete drop in its second weekend. It earned Rs 3.94 lakh from 12 shows. The total collection of the flick stands at Rs 1.11 crore.