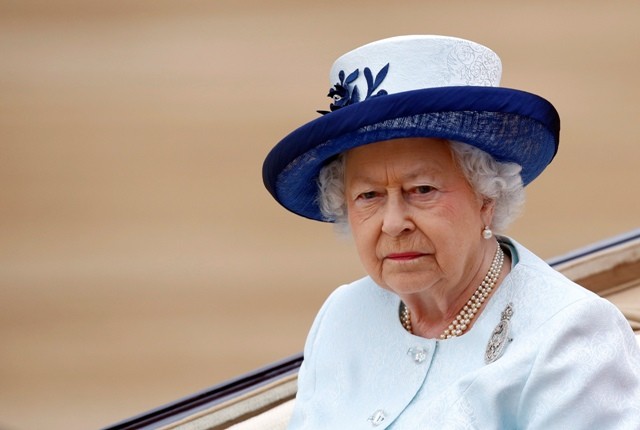 Moviegoers in India and several other countries are waiting for the release of Baahubali 2 (Bahubali 2): The Conclusion to know why Katappa killed Baahubali, but it will be Queen Elizabeth II who will get to watch the movie first.
Also Read: Baahubali 2 (Bahubali 2) motion poster: This is when trailer of Prabhas' magnum opus will release [VIDEO]
As a part of India on Film programme, the British Film Institute will showcase Indian films from April till December and SS Rajamouli's Baahubali 2 will be one among them. The premiere screening of the film is organised to mark 70 years of Independence.
According to India Today, a premiere of Baahubali 2 will be held in the UK a day before its worldwide release and Queen will be the first person to watch the film. Also, Prime Minister Narendra Modi is likely to attend the screening of Baahubali 2 which will be held on April 27, a day before its worldwide theatrical release. However, there has been no official announcement regarding the same.
In February, the Queen along with her husband, Duke of Edinburgh, Prince Philip, and grandson Prince William and his wife Kate Middleton, hosted the UK-India 2017 Year of Culture reception that saw the presence of several A-list guests from both the countries. Union Finance Minister Arun Jaitley represented the Indian government at the event.
Actors Kamal Haasan and Suresh Gopi, cricket legend Kapil Dev, singer and actor Gurdas Mann, fashion designers Manish Arora and Manish Malhotra and sitar maestro Anoushka Shankar were also present at the event.
"That my name was recommended by Prime Minister Narendra Modi is a huge honour. This is a great occasion to celebrate the shared history of India and the UK," Haasan, also a renowned filmmaker, told the Press Trust of India.
Baahubali 2 trailer release
The much-awaited trailer of Baahubali 2 will be revealed in mid-March. Director Rajamouli in an interview has said a grand trailer launch event will also be organised for Baahubali 2 around the same time.