After observing a truce for a couple of months, veteran politician and chairman of the Democratic Progressive Azad Party (DPAP) Ghulam Nabi Azad and his disciple-turned-foe Vikar Rasool Wani again started firing salvos against each other during public meetings.
Vikar Rasool Wani, a former minister and two-time MLA from the Banihal assembly segment, is president of the Jammu and Kashmir Pradesh Congress Committee (JKPCC).
Both Ghulam Nabi Azad and Vikar Rasool Wani charged each other with amassing huge wealth through illegal means.
Last week, Ghulam Nabi Azad addressed public meetings at the Banihal area of Ramban district which is the hometown of Vikar Rasool Wani.
The JKPCC chief, on the other hand, focussed on the Bhaderwah area which is the hometown of Ghulam Nabi Azad.

Azad dubs Wani a "shopkeeper" turned corrupt "crorepati".
Azad called Vikar Rasool Wani a corrupt politician who earned money through corrupt practices during his tenure as minister.
"I picked up a boy from this area, who was a petty shopkeeper, and made him minister in the government but instead of serving the people he indulged in minting money and amassing wealth through corrupt practices", Azad said while addressing a rally at Neel in the Banihal area of Ramban district.
Although Azad avoided mentioning the name of Vikar Rasool Wani, he was targeting the JKPCC chief because Banihal is the hometown of Wani.
"Instead of serving the people of this most backward area of J&K, the shopkeeper developed relations with big companies and brazenly indulged into amassing wealth", Azad said and mentioned that the "shopkeeper" of Banihal has constructed two palatial houses in Jammu and is the owner of a huge chunk of land also.
"I have been in politics for a long but I could not construct even a house in Jammu but the same shopkeeper has constructed two", he said, adding, "Such people are in politics only to mint money through illegal means".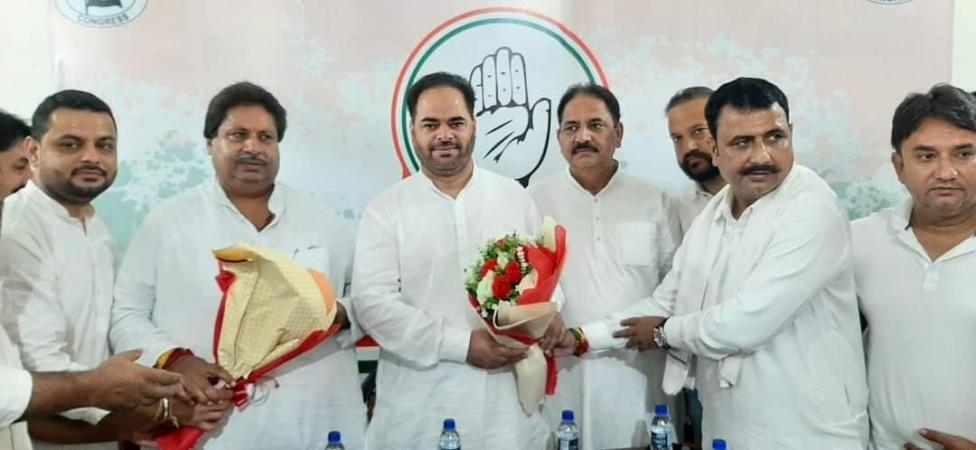 Vikar hits back, calls Azad as BJP "puppet"
Hitting back at his former political mentor, Vikar Rasool Wani said that Azad is a BJP man who has launched his political party just to give benefit to the Saffron Party in Jammu and Kashmir.
"It is an open secret that the political party floated by Ghulam Nabi Azad is a creation of BJP to divide secular votes", Vikar Rasool said.
"Azad on many occasions had discussed with us the formation of his party and told us clearly that his party will have a secret alliance with BJP. We advised him that our future is secure with Congress but he developed a friendship with Prime Minister Narendra Modi and even wept for him", Wani disclosed.
Referring to his political background, Vikar Rasool said, "My late uncle Sanaullah Banihali who was the district president of Congress and a former legislator had walked from Thatri to Gandoh to nominate Azad's father as block president of Congress".