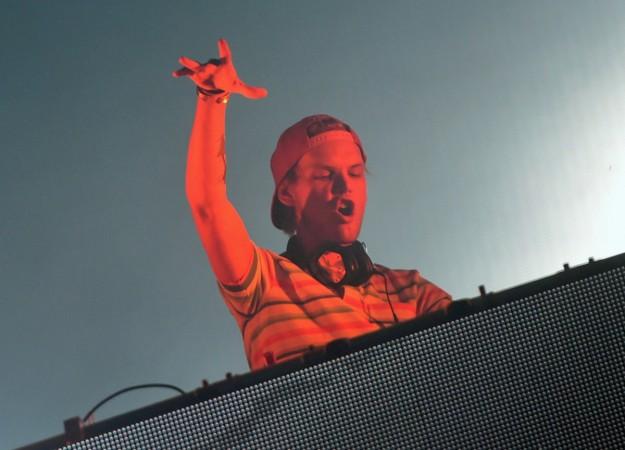 Avicii died on April 20.
He was 28-years-old.
The Swedish DJ, formally known as Tim Berling, was found dead in Muscat, Oman.
His funeral took place on Sunday, June 10, at Skogskyrkogården, southern Stockholm.
Renowned Swedish DJ Tim Bergling, popularly known as Avicii, died on April 20 and was laid to rest in Stockholm over the weekend gone by. "The Nights" hit-maker was found dead in Muscat, Oman.
The artist's funeral was a private affair with only family and friends present to bid him farewell. Avicii's rep has confirmed in May that the family seeks to conduct a private funeral for the artist.
The intimate ceremony took place at Skogskyrkogården, a cemetery in southern Stockholm which is a UNESCO World Heritage Site. Although fans were not allowed to be a part of his funeral, a few of Avicii's friends shared pictures from the service that broke fans' hearts.
His close friend Jesse Waits shared a picture from the service on Instagram along with a heart emoji. Paying a tribute to his music, the order of service featured musical notes along with the text reading: "Tim Bergling 1989 - 2018."
Avicii's brother-in-law, Joakim Sterner, also attended the funeral. He posted a picture of himself posing in front of a crucifix.
Avicii funeral videos:
A few videos from the funeral are making the rounds online. In the video, the band is seen playing Avicii's hit song, Hey Brother, paying a tribute to his music and life. However, IBT India cannot independently verify the footage.
What happened to Avicii?
While the family hasn't revealed what lead to Avicii's death, the renowned musician's family issued a statement stating that the singer was in extreme stress which is why he stopped touring. He was struggling though his thoughts about life and happiness but he couldn't fight any longer.
"Our beloved Tim was a seeker, a fragile artistic soul searching for answers to existential questions. An overachieving perfectionist who travelled and worked hard at a pace that led to extreme stress. When he stopped touring, he wanted to find a balance in life to be happy and be able to do what he loved most – music. He really struggled with thoughts about Meaning, Life, Happiness. He could not go on any longer," the family statement read.
"He wanted to find peace. Tim was not made for the business machine he found himself in; he was a sensitive guy who loved his fans but shunned the spotlight," they added. His girlfriend also reacted to his death by revealing that he was like a father figure to her son and wanted a family of his own.
How did Avicii die?
After Avicii's family confirmed that he took his own life, several sources told TMZ that the Without You producer used a broken piece of glass to cut himself. The fatal wound caused a lot of blood loss. However the site couldn't verify it.
RIP Avicii.