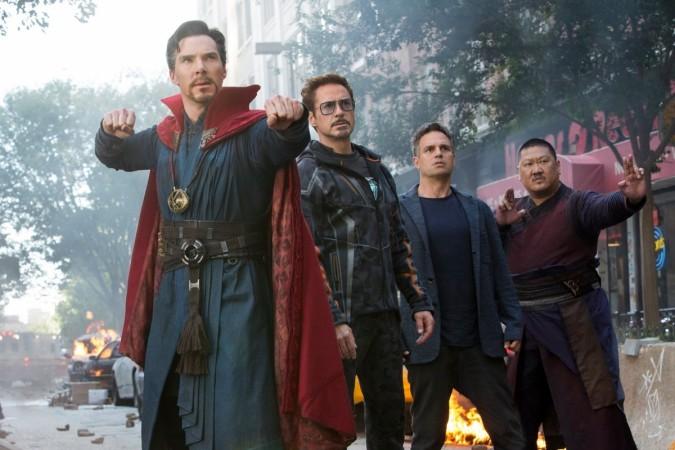 Marvel fans will be treated to Avengers: Infinity War in less than three weeks. The Marvel movie brings almost all Marvel Cinematic Universe superheroes in one movie and this has got the fans' hopes high. And judging by the early reactions, it looks like the Russo Brothers' directorial will not disappoint.
The cast and crew of the Avengers movie kick-started promotions for the April release recently and fortunate attendees are getting to watch a portion of the movie. While they promise to abide by Thanos' demand of silence, attendees are hinting at the tone of the movie.
A few days ago, Digital Spy revealed that the film has distinct tones for every scene, hinting at the background score of two scenes. Now, UK-based film journalist Tom Butler has taken to Twitter to tease the humor factor of the movie.
Tweeting about the movie, he revealed that he got the opportunity to watch 25 minutes of the Marvel movie and believes Joe and Anthony Russo have explored the humor factor well in the film.
Just saw 25 mins of #AvengersInfinityWar. Can't say much, but it was one hell of a trip seeing Marvel characters from all corners of the universe crossing paths. So much potential for humour, and the @Russo_Brothers milked it for every penny.

— Tom Butler (@TomButler) April 6, 2018
Film critic Ali Plumb shared his thoughts on Instagram about the movie and said it was fun, fast-paced, fan-pleasing and witty.
"I've seen approximately 30 minutes of Avengers: #InfinityWar, and while I don't want to give anything away, I do want you to get even more excited. What I saw was fun, fast-paced, fan-pleasing and witty. And I'll say this: it's well worth rewatching all *18* previous films," he wrote.
"A couple of notes on the Avengers: InfinityWar footage: Benedict Cumberbatch's Doctor Strange is really coming into his own. The new Iron Man and Iron Spider suits are great. Get ready for some darkness (so to speak). I really like Wong. Ahem. And... yeah. That's it for now," he concluded.
With the reactions, fans were let in on a new TV spot with more footage from Infinity War featuring a Bucky and Captain America reunion, the war in Wakanda and a tease of the wit Plumb was talking about.
Check it out here:
Avengers: Infinity War releases April 27.