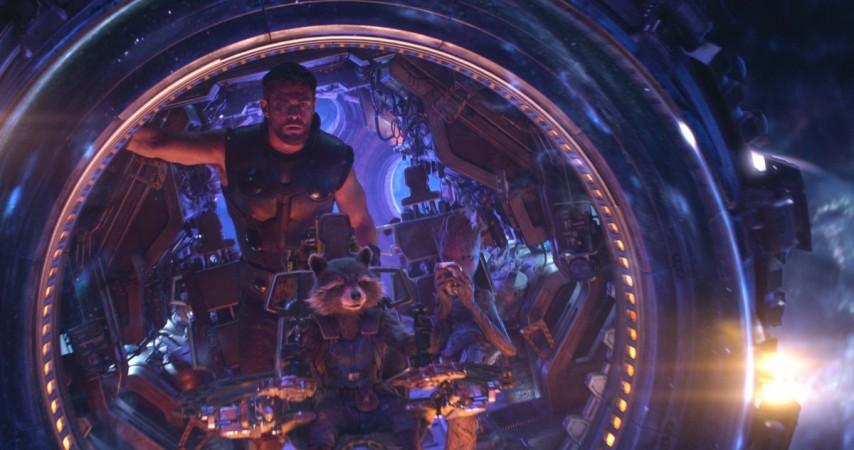 Who did not love Guardians of the Galaxy's Groot? Baby Groot stole hearts in GotG Vol 2 with his goofy avatar and now he returns as a teenager in Avengers: Infinity War and boy, he's all sassed up in this one.
A new TV spot from the movie has given us the first look at Groot talking in the Avengers and he's shocked everyone with his attitude. In the clip shared by a fan, the Guardians are headed to an undisclosed destination.
Chris Pratt's Peter Quill aka Star-Lord doubles up into a fatherly figure and scolds Teen Groot for continuously playing with his video game. "Groot, put that thing away, no," he says while piloting the Milano. "I don't want to tell you again," he adds.
Reminding us of our teenage days, Groot side-eyes Peter and responds "I am Groot" with a presumably mocking tone. The Guardians reaction is gold, given that they are left shocked by his attitude and reaction. Why was that shocking to them? Well, we'll have to wait and find out until the movie releases.
The Guardians cross paths with the Avengers after they bump into Thor. The trailer has revealed that the Guardians of Galaxy meet Thor first and then share screen space with Iron Man and Spider-Man.
While it is still unknown how that combination comes about, Sean Gunn recently revealed that Rocket Raccoon is not all that impressed with the Avengers.
The actor, known to portray the role of Rocket Raccoon in the Guardians, told Screen Greek at MCM Comic-Con in Birmingham, "It was certainly fun to see many of these new characters through the eyes of Rocket [Raccoon], because Rocket does not have the same sort of reverence for the superheroes that the average earthling is going to have. So, I think there is a lot of fun there."
Well, we cannot wait to see the hilarious chemistry between the Avengers and Guardians of the Galaxy. Avengers: Infinity War releases on April 27.