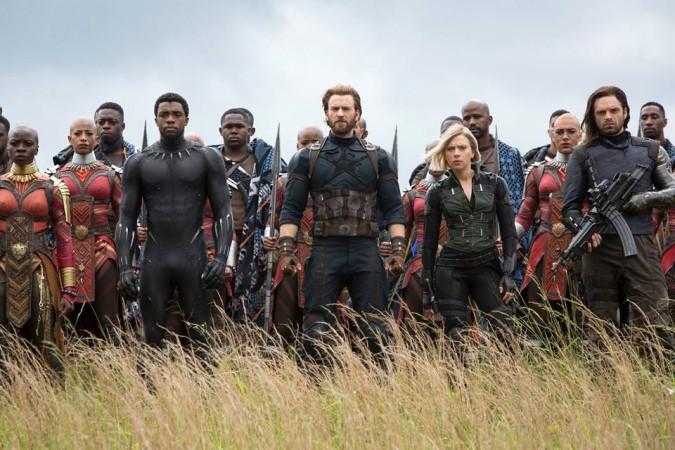 Avengers: Infinity War releases this weekend and the world premiere took place Monday in Los Angeles. The premiere will finally reveal several spoilers about the Marvel movie that we will not delve into but the screening has confirmed that there will be post-credits scenes to the movie.
Earlier it was reported that the Russo Brothers had contemplated including post-credits scenes because they did not want to spoil Avengers 4. But the director brothers have now confirmed that there are post-credits scenes and the number of scenes has also been revealed.
As reported by ScreenRant, the Marvel movie will feature only one post credits scene, as of yet. The scene appears after the whole credits line up has rolled down. The details of the scene are understandably under the wraps. Fans will have to wait until the movie premieres for the general audience to know.
Following the post credits scene, fans will have to wait for the untitled Infinity War sequel to begin. Talking to Comicbook.com, co-director of Avengers: Infinity War Joe Russo teased the grandeur of the movie. "Everything for us is based on the story. Obviously, this is larger in scale than Civil War because we have more than double the amount of characters in it, and it's Thanos, and it's cosmic. The stakes are the universe. You can't get much bigger than that."
Judging by the first reactions online, Infinity War is an epic movie. Several tweets after the premiere hinted that Infinity War is a Marvel masterpiece. Collider's Steven Weintraub said that it was a jaw-dropping experience for him. Uproxx's Mike Ryan said that there are "chill down the spine" moments in the movie.
Avengers: Infinity War releases, April 27 and it will mark the culmination of the events begun by Marvel with the release of Iron Man, ten years ago.