Union Finance Minister Nirmala Sitharaman announced the fresh stimulus measures while addressing a press conference ahead of Diwali. Sitharaman today said the Indian economy is witnessing a strong recovery after a long and strict lockdown.
The aim of this initiative is to increase economic growth and enhance demand. It has been a month since the fresh stimulus package has been in the works. Few stressed sectors like MSMEs, middle-income groups are supposed to benefit from this.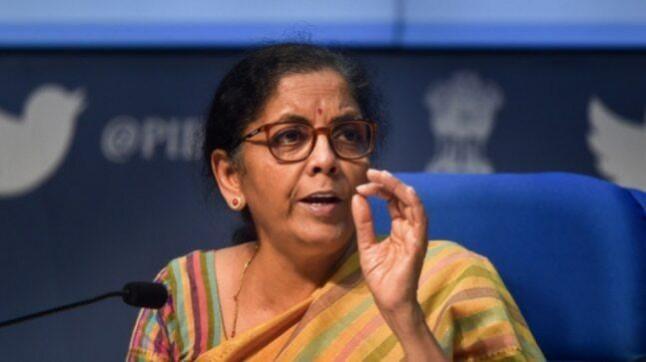 Here's what was announced:
New schemes like interest subsidy on loans, along with some other new measures, are expected to focus on generating demand.
Some measures to help sectors like aviation, hospitality and services are likely to receive Government assistance.
Under the Emergency Credit Liquidity Guarantee Scheme, a total amount of Rs 2.05 lakh crore has been sanctioned to 61 lakh borrowers, of which Rs 1.52 lakh crore has been disbursed.
The Finance Minister stated that the One Nation One Ration Card scheme has helped a lot. She added that 28 states/UTs have been brought under the national portability with effect from September 1, 2020.
The PM Svanidhi scheme is under progress and about 26.62 lakh loan applications have been received and 13.78 lakh tonnes, totalling Rs 1373.33 crore, have been sanctioned in 30 states and 6 UT.
Kisan credit card scheme has given a tremendous boost to about 2.5 crore farmers, adding that banks have issued Kisan Credit Cards for 157.44 lakh eligible farmers. A total of Rs 1681.32 crore has been sanctioned to 21 states under the PM Matsya Sampada Yojna
Through NABARD, Rs 25,000 crore has been disbursed to farmers under additional emergency working capital funding.
Rs 7,227 crore has been disbursed under the Special Liquidity Scheme for NBFCs and HFCs for the housing sector.
According to a team of RBI economists, for the first time in history, India has entered a "technical recession" in the first half of 2020-21.
The central bank has 'nowcast' that Gross Domestic Product (GDP) for the July-September quarter is set for a contraction of 8.6 per cent. It is expected that the package will lead to people spending more during the festive season helping India's economy grow.