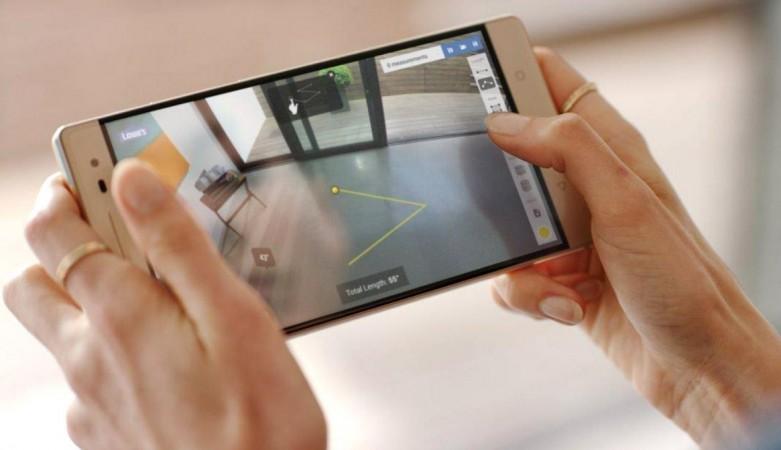 Probably buoyed by Google's first commercial Project Tango AR (Augmented Reality)-phone Lenovo Phab 2 Pro, Asus is planning to launch similar product early next year.
Jerry Shen, Asus CEO has confirmed that the company will unveil new Zenfone AR powered by Google Tango software at CES (Consumer Electronics Show), which is scheduled take place between January (5-8) 2017, Las Vegas.
Also read: Apple working on Snapchat's rival smart eye-gear with AR capability; will it be launched with iPhone 8?
Shen restrained to reveal the specifications of the device, but assured that the new Zenfone AR will come with advanced functionality and performance compared to first-generation Project Tango-based phone, and yet, it won't burn a huge hole in the owner's pocket like the Lenovo's Phab 2 Pro, which went on sale on November 1 in the US for $499.
Read more: Google Project Tango AR-phone Lenovo Phab 2 Pro finally goes on sale; here's everything you need to know
What's so special about Google's Project Tango phones?
Project Tango is an advance mobile technology from Google that enables augmented reality (AR) gaming and utilities in a smartphone.
It is specifically used provide enhanced 3D-based GPS navigation system and AR gaming experience, where-in users will be able to play character games using their own house as the gaming arena.
Another interesting aspect of AR-phone is that AR-phone has the ability to provide immersive e-shopping experience.
For instance, Wayfair's in-house AR app now compatible with Lenovo's Phab 2 Pro, allows shoppers to visualise furniture and décor in their homes at scale before making a purchase, tackling one of the largest barriers to online shopping -- the inability to get a good sense for a product's aesthetic, and how large or small the item is.
Besides that, it is believed to be a boon to visually-challenged people, as it can be used to give accurate navigation guidance when blind people find themselves in an uncharted place or a building premise. For instance, while shopping for groceries, the smartphone can take you directly to the shelf containing the product you are looking for.
Besides Zenfone AR, Asus also plans to launch the Zenfone 4 series and VR (Virtual Reality) head gears with built-in cameras, sensors and controllers in the second and third quarter of 2017, respectively, DigiTimes reported.