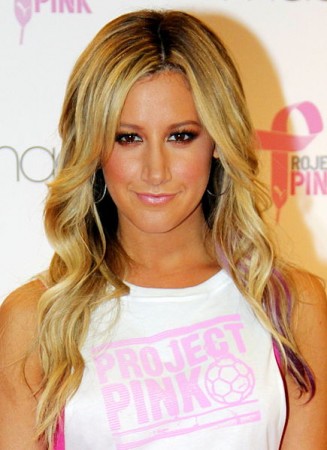 Ashley Tisdale, who rose to prominence with "High School Musical," married her boyfriend Christopher French on 8 September at a secret wedding ceremony. The couple managed to keep the media at bay.
Tisdale and French, lead singer of band "Annie Automatic," dated for almost two years before taking the plunge.
The 29-year-old actress announced her marriage through Instagram by posting a picture of herself and French in the bridal attire with the caption: "Best day of my life! Introducing Mr and Mrs French, Sept 8."
The wedding was kept under the wraps, as Tisdale did not want any media attention. The couple took marriage vows under tight security which required all the guests to forfeit their phones and all camera devices. The guests were taken to the wedding venue secretly, according to a report by Guardianlv.
French proposed to Tisdale in August 2012 with a massive diamond ring but there was no news of their wedding. So, Tisdale's marriage came as a shock to her fans.
"You know, I didn't [think it would happen that quickly]," Tisdale told Ryan Seacrest about her engagement to French. "I think I've obviously been in long relationships in the past, but I think because of knowing what I wanted, I wouldn't have gone into a relationship, if it wasn't what I wanted. And I think from the moment that him and I met, I just knew it."
Meanwhile, Tisdale's bridesmaid was Zac Efron's ex girlfriend Vanessa Hudgens, who looked beautiful in a pastel shaded gown with a wreath of flowers.
Hudgens was inspired by Tisdale's wedding and is now dying to get married to her long time beau Austin Butler, according to reports. She reportedly discussed about her wedding intentions to the guests at Tisdale's wedding.
"Vanessa was talking to people during the wedding on what ideas she has for her big day and how she would like it to happen sooner than later," a source told Hollywoodlife.
Hudgens and Butler have been spotted displaying a lot of PDA lately and it would not come as a surprise if they decide to take the next step.
Meanwhile, it may be recalled that Tisdale had her share of failed relationships in the past. She dated Jared Murillo, whom she met on the sets of "High School Musical," in 2006. She later she dated director Scott Speer but both the relationships did not work out.