West Bengal chief minister Mamata Banerjee extended support to her Delhi counterpart, Arvind Kejriwal. Through her tweet, the firebrand leader said, "@ArvindKejriwal, CM of Delhi is sitting in a dharna in LG's office for the last few days in the capital city of the country. Elected CM must get due respect."
Arvind Kejriwal is holding a sit-in at the L-G's office to press for his demands. Kejriwal is accompanied by the Deputy Chief Minister of Delhi, Manish Sisodia and two other ministers –Gopal Rai and Satyendar Jain. After their meeting with the L-G of Delhi Anil Bijal on Monday, they decided to stay put at his office till their demands are met. Their demands include action against those IAS officers who have stuck work for four months and immediately direct the IAS officers to end their strike.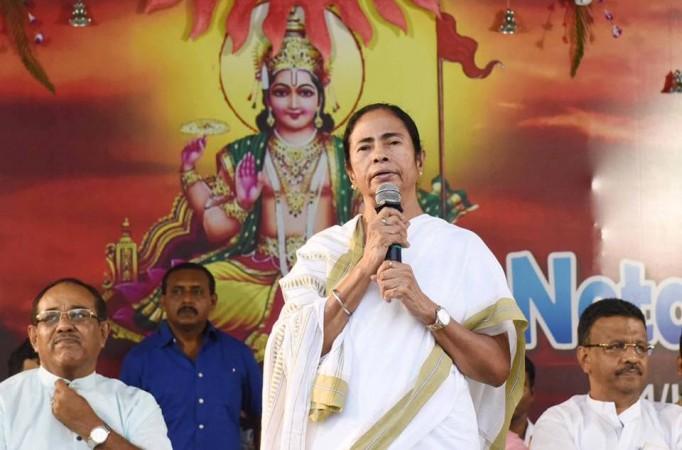 The chief minister and team of ministers staged a dharna in front of the office of the L-G till Tuesday. Sisodia escalated the protest by starting an indefinite hunger strike along with the chief minister and the health minister Satyendar Jain.
Political observers believe that this support from Mamata is an indication of a larger political bonhomie which might impact the results of the 2019 general elections. Mamata has been constantly infusing her efforts in building a mega opposition by weaving together small regional parties. This united opposition is likely to stall the Modi's poll juggernaut in 2019 believes political analysts. Mamata has already appointed herself as the political mentor of Kejriwal and she also went out of her way and insisted HD Kumaraswamy invite Kejriwal in the swearing-in ceremony so that the picture of united opposition looks complete and strong.
The opposition has raised questions on Mamata-Kejri bonhomie. They believe that the extreme unpredictability of Kejriwal is a massive hurdle which might puncture the face of the united opposition. A few days earlier Arvind Kejriwal made a shocking statement in Delhi Assembly, "I want to say to BJP, give full statehood status to Delhi before Lok Sabha polls, every vote of people will go in favour of BJP and we (AAP) will campaign for them in Lok Sabha election."