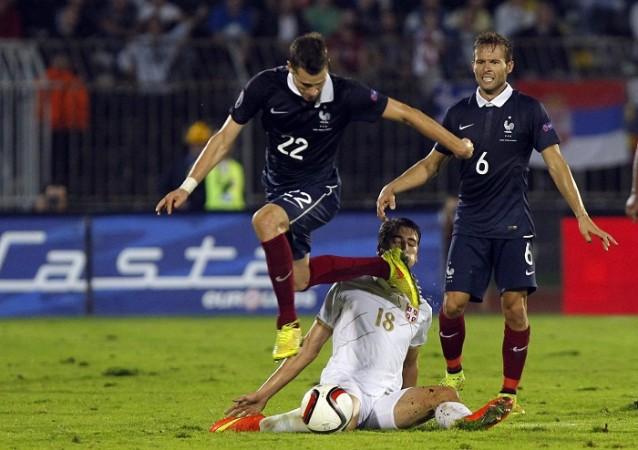 Arsene Wenger is ready to fork out a significant amount in the hope of landing that defensive midfielder so essential for Arsenal at the moment.
Wenger failed to sign a defensive screener during the summer transfer window, even when it was clear that Arsenal needed one. The Arsenal manager has also received much criticism for failing to sign a central defender, with Wenger forced to deploy left-back Nacho Monreal in the heart of the defence against Hull City.
The likes of William Carvalho and Sami Khedira, who is not your prototypical defensive midfielder, have been heavily linked with a move to the Emirates, and another one thought to be of interest to Arsenal in the summer, could make his move in January.
Wenger is apparently ready to offer as much as £25 million for Southampton midfielder Morgan Schneiderlin in the January transfer window, according to the Daily Express.
The France international had his heart set on a move to Arsenal's north London rivals Tottenham, where he wanted to team up with former Saints manager Mauricio Pochettino, only for Ronald Koeman and Southampton to block a move.
The midfielder has made a solid start to the Premier League season with Southampton, even scoring a few goals, and Wenger has been suitably impressed to consider offering big money for the 24-year-old.
Schneiderlin will be a pretty good addition to Arsenal's ranks, as the midfielder has the ability to provide Arsenal that solidity in midfield, without taking away the passing side of the game. The Southampton man is pretty good at keeping the ball moving, but also has a very good reading of the game, able to intercept at the right moment.
Arsenal's two defensive midfielders have two different problems. While Mikel Arteta is pretty good at reading the game, he gets caught out on the counter-attack due to his lack of pace. Against good counter-attacking teams Arsenal struggle with Arteta as their defensive midfielder.
Mathieu Flamini is a busy little bee for Arsenal in midfield, but the Frenchman is just not disciplined enough in his position, does not have a great positional sense, so essential for a defensive midfielder, and has the habit of going in for rash tackles.
It is quite clear that Arsenal need a deep midfielder who can, not only give the license for the other attack-minded players to go all out in attack, but also give confidence to the back-four, especially the two central defenders, who are left too exposed way too often.
Bringing in one of Schneiderlin or Carvalho will definitely ease that particular problem.