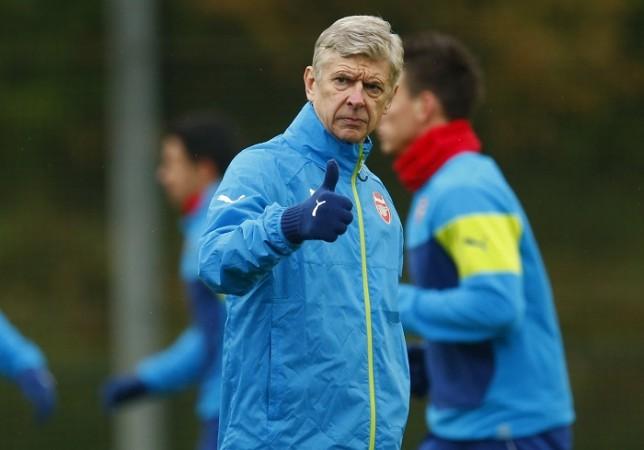 It looks like Arsenal will complete the transfer to bring in the "new Patrick Vieira" Krystian Bielik, with the player himself confirming he has his heart set on a move to the Emirates in January.
Arsenal have been in negotiations with Legia Warsaw over the transfer of Bielik, after the defensive midfielder paid a visit to London and was convinced by Arsene Wenger and the rest of the staff that his future was in North London.
Personal terms are thought to have been agreed between the 17-year-old and Arsenal, and the only thing that remained was agreeing on a fee with Legia Warsaw.
Arsenal reportedly had a couple of bids turned down by Legia Warsaw, but as far as Bielik is concerned, it is a matter of when and not if he becomes an Arsenal player.
"I've made a decision [to join Arsenal] and I'm not going to change it," he was quoted as saying by several newspapers in the UK.
"I am looking forward to an agreement between the heads of the clubs. I realise that the negotiations may take some time.
"I am, however, confident it will happen soon."
Bielik had earlier opened up about his meeting with Wenger and how the manager had told him he expects the player to train with the first team right from the off and if he was good enough he would be considered for senior action.
Arsenal recently had a bid of around €2 million (£1.5 million) rejected by Legia Warsaw, but the English Premier League club are widely expected to ink the deal eventually with a bid of around €2.5 (£2 million) expected to do the trick.
While Bielik is not the immediate answer to Arsenal's defensive midfield problems, it does bode well for the future if the midfielder ends up fulfilling his potential.
At 17, Bielik is already a strong physical presence, and once he learns to read that game and gets up with the pace of football in England, that £2 million or so might turn out to be a bargain.
For the here and now, though, Wenger needs to get out that chequebook and make a couple of canny moves in the January transfer window and sign the kind of players who can help Arsenal immediately and get them back into the top four positions and competing in the Champions League, where they face Monaco in the last 16.