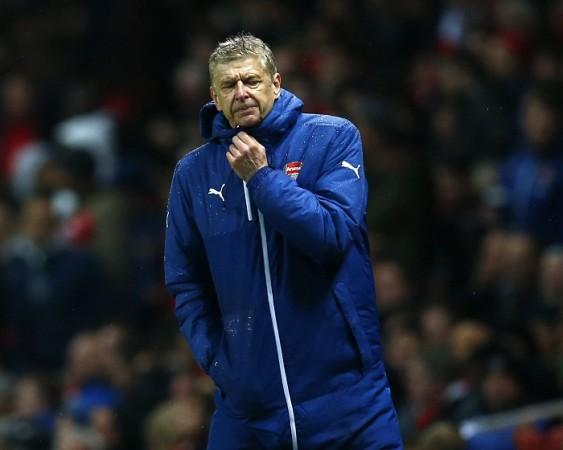 Arsenal boss Arsene Wenger is confident that his side can do "something special" against AS Monaco in the second leg round of 16 of the Champions League even though he admits that the Ligue 1 side are favourites to progress to the quarter-finals.
The Gunners were thumped 1-3 by Monaco in the first leg at the Emirates, meaning that they will need to beat the Ligue 1 side 3-0 in the second leg in order to progress to the next round of the Champions League.
If Arsenal manage to do so then they will be the first team in the history of the Champions League to overcome such a heavy deficit in an away fixture.
And the Frenchman is confident that his side will be able to do the impossible and "create something special" in the second leg.
"We are in a position where today Monaco are the favourites, but we can go there and create something special," said Wenger, according to ESPN. "I believe that we will have the desire to do it and give absolutely everything."
"I'd prefer to be 3-0 up, but we have no choice. Sometimes in life, you make a big mistake and there's no comeback, no way you get the chance to put it right again. In football, you can do it, so let's just give everything to do it."
The 65-year-old Frenchman admits that the Gunners' loss in "composure", resulted in them sustaining a heavy defeat in the first leg.
"We knew that we were impatient, threw ourselves forward too much and that we lost our composure," added Wenger. "I think we wanted too much to make a difference in the first game and forgot our basics. We got it wrong in the first game."
Wenger, however, has indicated that Monaco will also be under some pressure despite them having a very good advantage from the first leg.
"Is all the pressure on Monaco? They've already won it, but they can still lose it. We have enough experience to know that what happens on Tuesday night does not depend on statements of people, but just depends on our performance on the night."