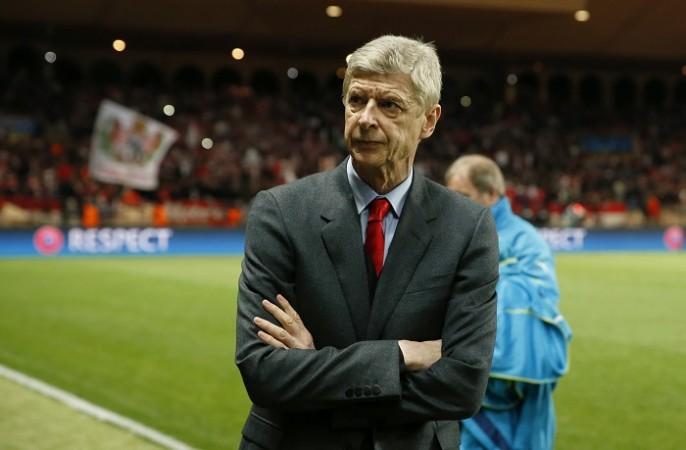 Arsenal manager Arsene Wenger feels that AS Monaco did not deserve to progress to the quarter-finals of the Champions League after failing to get a single effort on target in the second leg of the round of sixteen.
The Ligue 1 side lost the second leg 0-2, but progressed to the final eight of the competition on away goals (3-3 aggregate) following their 3-1 win over the Gunners in the first leg at the Emirates.
And Wenger feels that the Gunners deserved to go through to the next round rather than Monaco following the contrasting performances of the two sides in the second leg.
"If you look at the number of shots on target they [Monaco] had you will be surprised. Every defeat hurts but we didn't lose," Wenger told BBC.
This is the fifth straight year that Arsenal have failed to progress beyond the round of sixteen of the Champions League. Earlier they were knocked out by the likes of Bayern Munich (twice), AC Milan and Barcelona.
Although they were eliminated from the Champions League in a similar fashion in 2013 after losing to Bayern Munich on away goals (3-3 aggregate), the Frenchman says that their defeat against Monaco this season is more disappointing.
"I would take it separately from the other years," he added. "The overall situation is very disappointing but if you look at the game tonight it is very positive. This game is in line with what we have done recently."
The 65-year-old feels that Arsenal paid a heavy price for their "impatience" as they conceded a third goal in injury time in the first leg.
"We paid for not producing the performance we wanted in the first game but this time Monaco played at home, had zero shots on target and go through to the quarter-finals," he said.
Meanwhile, Arsenal defender Per Mertesacker did not agree with Wenger, insisting that Monaco deserved to go through to the next round of the Champions League.
"We could have done more but [Monaco] deserve it I think," the German defender told Sky Sports.
However, the 30-year-old centre-back acknowledged his side's efforts in the second leg, insisting that this performance will give them "big confidence" in their remaining games in the FA Cup and Champions League.
"Today was absolutely outstanding from the lads. The progress in the last month has been absolutely amazing."
"There was a mountain to climb, but we showed a different face, that should give us big confidence for the FA Cup and for the league because we've done well in recent weeks."