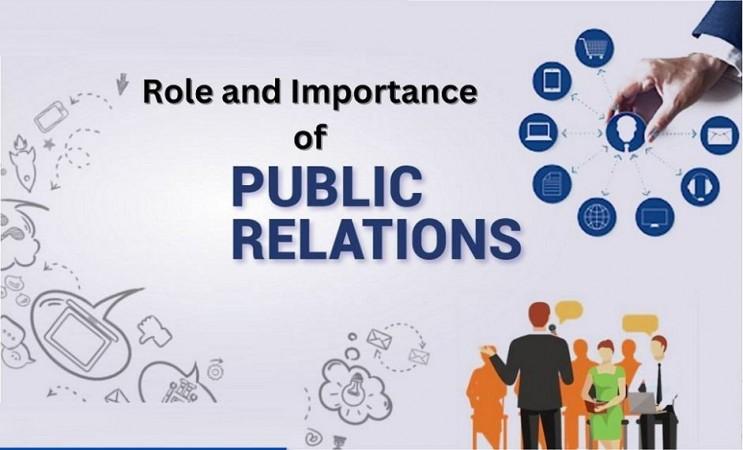 Businesses across the niches need a strong digital presence irrespective industry or sectors they belong to. Traditional PR is unable to yield the result of better search engine ranking, social media visibility, and reaching target audiences at a pace that is required to sustain modern-day competition. In a time when purchase decisions are highly influenced by your online visibility, it is important to optimize what search engine results say about your business. This is where digital PR agencies like Aritra Digimedia play an important role in making hour brand visible at right time and to the right audience.
Digital PR agencies develop strategies in such a manner that an integrated digital-powered PR approach will help your brand place with perfection across various digital platforms. Anshul Panda Co-Founder Aritra Digimedia says " In a time when google is the most trusted partner people reach out to for any kind of information, support or opinion, it is essential to outline your digital PR strategy wisely. Your online image and outreach can make or mar your business. At Aritra we take a standalone and unique approach for each of our clients, as each business is different and so are their goals"
Digital PR is combining traditional PR strategy with modern digital content marketing to target audiences globally through various digital platforms. It is important to hire an agency that can identify your business goals and uses a variety of techniques including Press release distribution services, Guest Postings, Link Building, Social Media Management, etc. Digital PR agencies can create precisely targeted campaigns across a wide range of online mediums, to reach and influence your target audience.
An expert digital agency like Aritra Digimedia will find where your audience is, what kind of content it would prefer, their pain points, and where they engage for their news and interests and create the right content like listicles, articles, posts, videos that are easily shareable and pitch your content perfectly. All of this would help in creating brand awareness and credibility. It will focus on your brand authority and work to remove any negative results about you by infusing more positive news and content about your business.
Aritra Digimedia is a young digital PR agency based out of the capital New Delhi that works closely with its clients to create bespoke digital PR campaigns that include posting articles on Indian and international media sites. According to Co-Founder Anshul Panda, ' We focus on startups and small and medium enterprises to assist them to understand the strength of the powerful digital medium and create campaigns that help them reach out to the larger audiences and achieve the desired goals and growth."
To know more about how to reach SMEs and Startups through effective PR do contact aritradigimedia@gmail.com