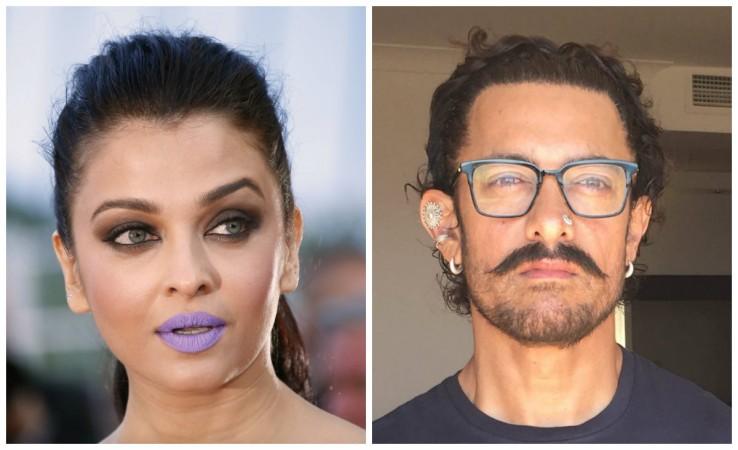 It has been quite some time that Aishwarya Rai Bachchan and Aamir Khan made their Instagram debut. The two stars have made a number of posts on the photo sharing platform as well. But they are not following even a single person on Instagram yet.
While Aishwarya has been sharing a series of pictures on Instagram, Aamir has been somewhat artistic by making a collage of multiple pictures shared separately. The former Miss World with 2.9 million followers on Instagram, is way ahead of Aamir, who has managed to get 948,000 followers on the same platform.
Although there is a big difference in their number of followers, and the way the two celebrities have been using Instagram, one common thing between them is neither of them is following anyone on the site.
Both the actors haven't bothered to follow anyone on the platform. So, are the gorgeous diva and Mr. Perfectionist not interested in seeing what other celebrities share on Instagram?
Another reason might be that that Aamir and Aishwarya are still trying to figure out how to make the best use of Instagram for their promotional activities. Also, they might have opened Instagram account just for the sake of their fans, and to connect with them.
Meanwhile, Aishwarya was recently trolled after she had shared a picture that shows her kissing daughter Aaradhya on the lips. As soon as she had shared the image, many started ridiculing the actress saying that her act was against Indian culture.
Although, the Devdas actress had chosen not to respond to the trolls, some celebrities like Pooja Bhatt and Dia Mirza had come up in support of Aishwarya. "Since when was a mother's display of affection a reason for trolling? This is absurd," Dia had tweeted.
"Since when does a mother need permission from the world to kiss her child?" Pooja had said on Twitter.