It is not every day that you see an ad like this! The numerous comparisons and similarities between Tennis legend Roger Federer and actor Arbaaz Khan have always grabbed the limelight. But, it is for the first time that you will see Khan turn into the player for real! Yes, a new advertisement has made Arbaaz take on the joke head on and how!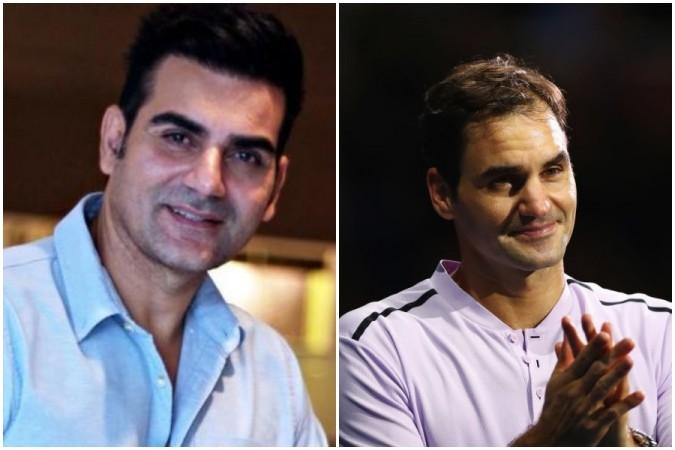 The ad
The ad starts with Arbaaz saying, "This is how I became the world's greatest player." At one point, Khan also abuses in Hindi. The video ends with Khan accepting, "Maybe not everyone can become a tennis legend..." The ad has received warm response on social media. "Now someone cast Roger Federer as Arbaaz Khan please," one user wrote. "Waiting for part 2 and role reversal," another one wrote.
While Federer may or may not be aware of the similarities between him and Arbaaz, the Dabangg producer surely knows all about it. Not just this, Khan has also expressed his desire to meet the legend.
Arbaaz on similarities with Federer
"I'm aware of this similarity that is being drawn. Not sure if he [Federer] is aware, too (laughs). But, but I'd love to meet him in person. I'm a huge Federer fan. I've come to know that he has a house in Dubai and when he plays the Dubai Open, he stays there. I plan to try and meet him during that time," Arbaaz had once said in an interview.