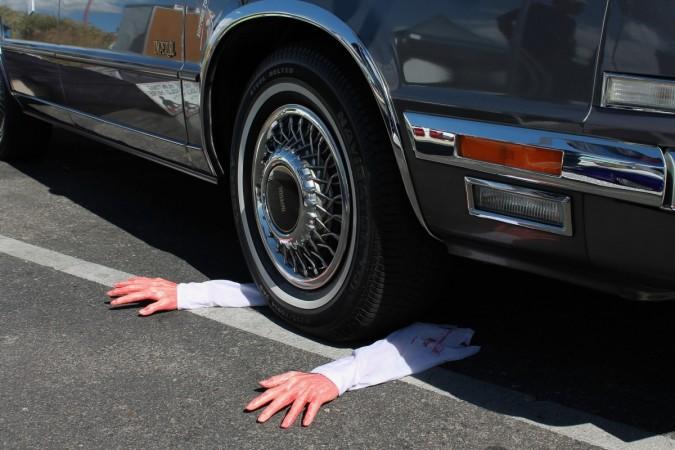 It's just two days to go for the big day of the year where you can act like an absolute clown, pranking people and joking with them, without worrying if they are taking offense over that (provided it's not way too out of hand) because it's April Fool's Day!
It takes a lot of brains to plan the perfect prank and even more so to execute it articulately. But what you must remember always is where to draw the line – especially when the object of your prank is your co-worker.
So this April Fool's day, IBT India rounds up a few easy, yet the best pranks that you can pull on your office bestie, or office-spouse or even your office crush, if you are that brave.
1. Wrap everything on their desk: Remember that episode from The Office? For all those who have no clue what we're talking about here, take a look at this video:
Basically just get a bunch of bright wrapping paper, or a newspaper, if you don't want them to feel all that joyous, and wrap everything on the coworker's desk – including their computer system, pens, other office stationary etc with it.
2. Edible fake poop:
Mix some powdered sugar with creamy peanut butter, cocoa powder and milk so it turns into semi-solid dough. Coil it around in the form of a pile of poop and place it on your target's desk or chair, or even both, as you wish.
3. Fake emails about getting fired: You might need your office's HR's help on this one. Get the Human Resource head's help in framing the perfect firing prank by dropping your target coworker with a sudden e-mail from the Human Resource Department explaining their inefficiency and poor performance and which is why the organization is deciding to lay them off.
4. Air Horn:
This is perhaps one of the most common pranks but it will never get out of style. Just attach an air horn under their seat and watch their world burn when they walk in for the day and sit down.
5. Caramel Onions:
If you love this particular coworker of yours on a whole other level, indulge in offering them a treat of onions dipped in molten caramel – giving them a look very, very similar to caramel apples.
We hope this was helpful to the mischievous clown in all of you. Have fun fooling around!