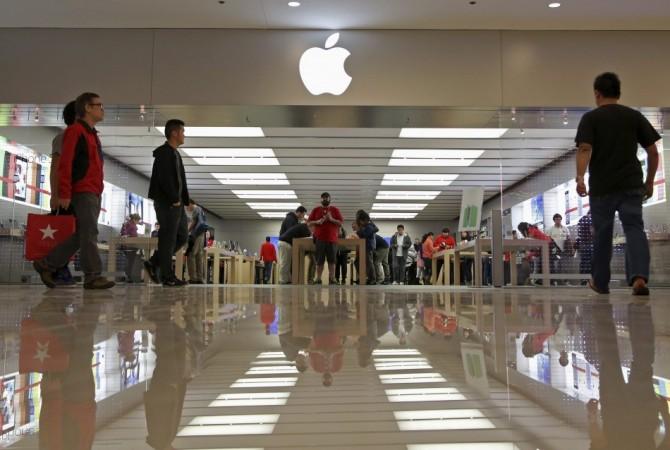 Apple has bigger plans in mind for the increasing demand for iPhones, iPads and Macs in India. To cater this need, the world's most valuable brand is planning to open 500 stores across the nation, in a push to achieve dominance in the fastest growing smartphone market. Through these stores, Apple will make its products and accessories available to potentially hundred and thousands of customers in small towns and cities, according to various media reports.
The new expansion plan is a part of Apple's push into emerging markets such as China and India in order to gain supremacy against its biggest rival Samsung. The so-called iOS stores are aimed at providing Apple products in smaller towns and cities like Amritsar, Pathankot, Moga, Coimbatore, Trichy, Nagpur and Nasik, Economic Times reports.
Companies like Samsung, Micromax and Xiaomi have ruled the emerging markets with their budget friendly smartphones. In India, Apple has a relatively low market share under 5 percent.
"All this will change now. The company is finalizing plans to become a serious player in India, which is being seen as a strategic and one of the most promising markets globally," an Apple executive told Times of India.
The new stores will not be directly under Apple's sole ownership as Indian laws prevent foreign direct investment in single-brand retail. India's government requires any company to manufacture a part of its finished products in India to be able to open a retail shop anywhere in the country. Apple has argued with the authorities to rest such limitations. For now, Apple will have to continue its franchising model for its new stores in India. It is currently partnered with local distributors Redington and Ingram Micro to distribute Apple products to Apple Resellers, authorized centers and regional distributors.
The sales model will include a 9.5 margin on every iPhone or iPod sold through its partners in India. According to the reports, 5 percent of the margin will be given to retailers upfront while the remaining 4.5 percent will be given at a later time. As for Apple accessories, the company will offer up to 6 percent margin.