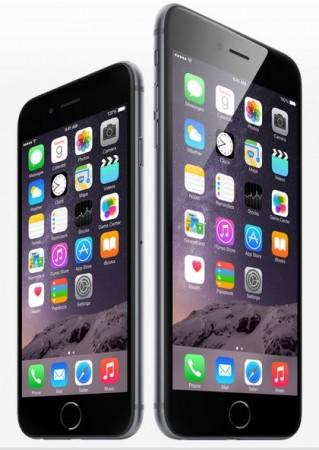 Apple Inc. seems to be working hard to find a mechanism that will protect the screens of its upcoming iPhones, as its patent filing with the US Patent and Trademark Office has hinted just that.
The US Patent and Trademark Office has awarded Apple Inc. with the patent that reads: "Protective mechanism for an electronic device."
"An electronic device including a processor, a sensor in communication with the processor and a protective mechanism. The protective mechanism is in communication with the processor and is configured to selectively alter a center of mass of the electronic device. Additionally, the electronic device also includes an enclosure configured to at least partially enclose the processor and the sensor," reads a statement on US Patent and Trademark Office website.
The patent claimed that a device can be avoided from falling flat on the screen by using vibration motor to adjust gravity. When a device falls, the degrees of spin can be calculated with the help of the accelerometer and gyroscope features and then countered with the help of the vibration motor that can adjust the centre of gravity of a mobile handset.
All Apple iPhone handsets, except the recently released iPhone 6 and iPhone 6 Plus, uses spinning weight to vibrate and it reportedly helps in protecting the screen to a certain extent. So, one can't rule out the possibility of coming up with a mechanism that will help handsets not fall on its screen if vibration motor is used to adjust phone's centre of gravity depending on spinning frequency.
It may be recalled that there were reports of the Cupertino giant trying to introduce unbreakable glass to its devices. It was reported that the company would introduce sapphire glass, which is second only to diamond in hardness, in its iPhone 6 but it didn't happen. Reports are currently doing the rounds that the material would be seen in Apple's upcoming smartphone dubbed as iPhone 7 or iPhone 6s but it is not confirmed yet.