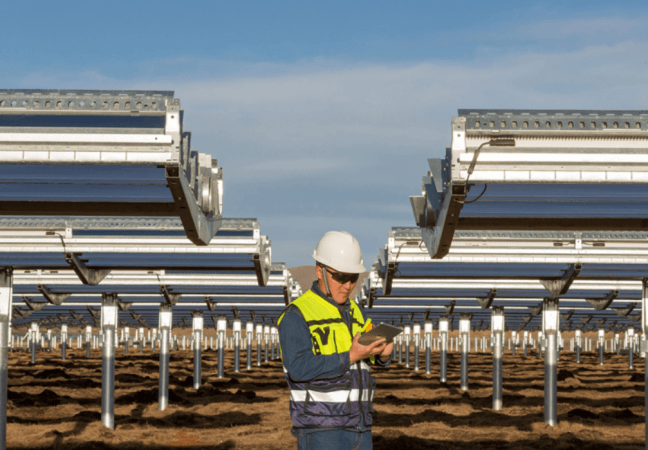 American tech giant Apple in collaboration with its supply partners launched a new clean energy fund in China.
For long, the Cupertino-based company has been champion of environment-friendly and healthier working ethos. Earlier this year, it even reached a major milestone in its combat against climate change - nine of its global partner supply facilities embraced green technology thus increasing the tally to 23 affiliated units, who are committed to using 100% renewable energy.
Now, Apple has launched a first-of-its-kind special fund that helps at least 10 suppliers get access to renewable energy for the production and assembling of its devices in China. The company has committed to jointly invest nearly $300 million over the next four years under the aegis of 'China Clean Energy Fund'.
List of 10 Apple supply firms part of the China Clean Energy Fund:
The company has roped in DWS Group, which will manage and also invest in China Clean Energy Fund. The initial target is to develop clean energy projects totalling more than 1 gigawatt of renewable energy in the country, which is equivalent of powering nearly 1 million homes.
This is one of many initiatives of Apple in creating sustainable and environmentally friendly workspaces across the world.
The company had set up Supplier Clean Energy Program in 2015. Since then, 23 manufacturing partners, operating in more than 10 different countries, have committed to powering all of their Apple production with 100 percent clean energy.

Now, Apple and its suppliers have a set target to generate more than 4 gigawatts of new clean energy worldwide by 2020 — about one-third of Apple's current manufacturing electricity footprint.
With the new initiative, Apple has set a benchmark for other global technology companies to embrace the green technology to power their units and offices with clean renewable energy.
Regardless of the political or religious inclinations, the inconvenient truth that climate change is real can't be ignored. It calls for actions that could prevent our future generations from having to suffer devastating consequences.
Scientists have already observed discernible changes in seasonal patterns such as long summer with intense heat waves, increase in the frequency of stronger (category 4 & 5) hurricanes and shorter and warmer winters.
The most visible increase in the steady rise of global temperature, however, would be the glaciers in the Arctic and Antarctic that are receding at a faster pace than before, leading to an accelerated rise in sea level.
If this unregulated resource consumption and unscrupulous use of carbon-based fuel continue, it is estimated that by 2100, the sea level will rise anywhere between one to four feet, causing the submersion of coastal areas and smaller islands, resulting in millions of refugees worldwide.
Stay tuned. Follow us @IBTimesIN_Tech on Twitter and on

Google News for latest updates on Apple's green technology initiatives.