At the iPhone X launch event last year, it seemed as if Apple was bragging the phone's augmented reality (AR) features, especially its animated emoji's called Animoji, and not to forget, the AR capabilities in gaming. In fact, Apple CEO Tim Cook is so fascinated with AR that he had once said that AR is just as good a technology as the iPhone.
But while, rivals like Microsoft, Google, and arch-rival Samsung have made giants leaps in the field of AR and virtual reality (VR), Apple has seemed rather bullish on the technology, having so far only integrated it in its latest iOS version.
Samsung tied up with Facebook-owned VR specialist Oculus for its Gear VR headsets that are among the best in the business. Google has its own VR ecosystem with Google Cardboard and Google DreamView VR, but now there are reports that the world's most profitable tech company - Apple - might also take a plunge into the world of VR with its own AR/VR headsets.
A CNET report suggests Apple is working on a headset that's capable of running both AR and VR technology, similar to Microsoft's HoloLens, which is a standalone VR and AR headset that combines both the technologies.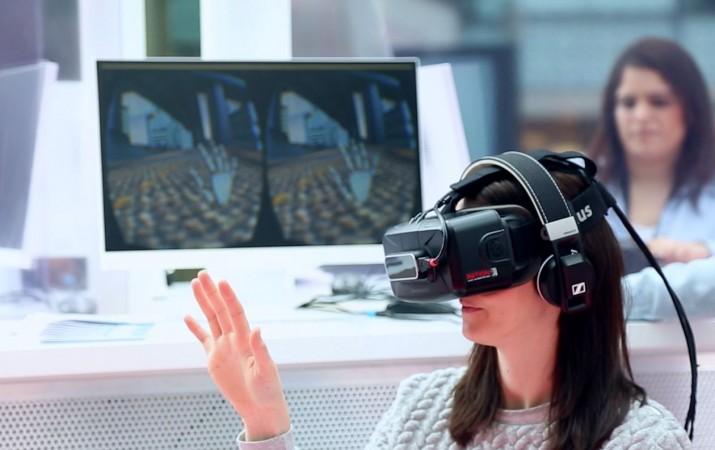 The project codenamed T288 is still in the early stages of development but the report says that Apple plans for an 8K display for each eye, meaning the headset will have higher resolution than the best LED TVs out there. Apple could also be using one of its own chips in the T288.
The report also suggests timeline when Apple's dedicated AR/VR device will be releasing and it says that it is slated for release in 2020.
the interesting part to note is that Apple is investing in a headset that combines both AR and VR, given that the company has so far only focused on pushing only AR on its iPhones and iPads, that too since last year. Nonetheless, the focus on a technology that can change how we interact with things in the future allows Apple to think beyond the iPhones which are the main money spinners for the brand.
Apple has in the past invested in smaller VR projects but had never made a major investment in the technology that transports the user into a virtual world.
VR was initially thought to be the next big thing in technology, but it seems the technology hasn't caught up with consumers despite sizeable investments by companies like Google and Microsoft. Apple's entry into the VR space might help the technology usher in a new beginning and with plans for an 8K VR, Apple seems to see things in the longer run.
Also, Apple's VR headsets are said to use a wireless technology called 69GHz WiGig, according to a source. The box that powers Apple's AR/VR headset would also use a 5-nanometer processor which could be packed in a very small space thus making the headset less cumbersome to wear.
At the same time report also cites a person familiar with the development who says that Apple might also decide not to go ahead with its plans and could scrap it at any moment in its development.
Meanwhile, Apple has recently introduced 'ARKit' – the company's AR development platform that could recognize only recognize horizontal surfaces while placing virtual objects at the moment.