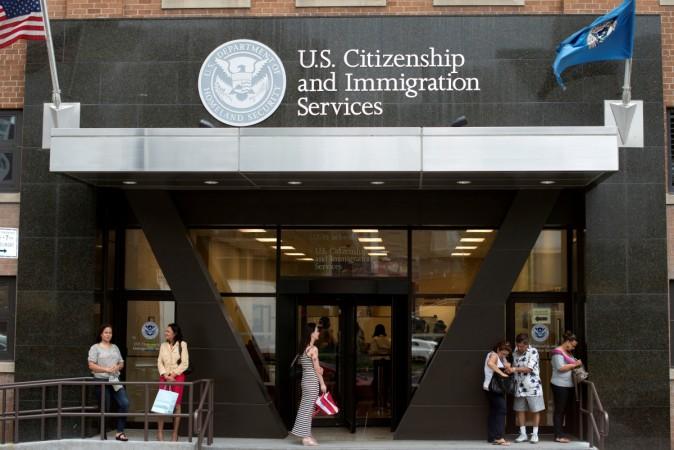 Several anti-H1B posters have been spotted at metro stations and commuter trains in San Francisco Bay Area and California, days before the filing for the work visa begins.
The posters have been put up by the Progressives for Immigration Reform and the organisation said that through the posters, it aims to create awareness about the misuse and abuse of the H1B visa.
It has reportedly bought advertisements worth $80,000 in the San Francisco's Bay Area Rapid Transit (BART) stations and trains. "This is to get exposure to the H-1B programme. And with that attention, with that visibility, begin conversations on the abuses of the programmes what it was intended to be and what it has become," Kevin Lynn, director of the Washington DC-based Progressive for Information Reform told the Press Trust of India.
The posters first appeared on March 15 and the campaign will go on until April 1. Lynn also said that the ads have been getting "amazingly positive" response from commuters. But there have also been a few negative responses with people thinking that these posters are anti-immigrant.
Even though Lynn has repeatedly said that these posters are not anti-immigrant, several Indian-American groups have called it "deeply problematic."
Samir Kalra, San Francisco Bay Area-based managing director of the Hindu American Foundation said: "These ads further contribute to the growing anti-immigrant sentiment and unnecessarily demonize H-1B workers, many of whom face obstacles in obtaining visas and are forced to wait decades to receive green cards and build a secure life in this country."
The H1B visa is very popular with Indian professionals and this year, the visas are expected to be filed on April 2, for the fiscal year 2019, which begins on October 1, 2018. The Donald Trump admin has been made several tweaks to the immigration policies and has said that the regulations are likely to get much more stringent.
Earlier this year, a new proposal was also made under which workers in the US, who haven't received a permanent residency yet, could be deported.
"If implemented this could lead to large-scale deportations, mostly of Indians, throwing hundreds and thousands of families into crisis," Hindustan Times quoted an official of Immigration Voice, an advocacy body in San Jose, as saying.
The Department of Homeland Security was also planning to revive a rule proposed in 2011, under which companies aiming to hire foreign workers under the H-1B visa will need to pre-register for the same.