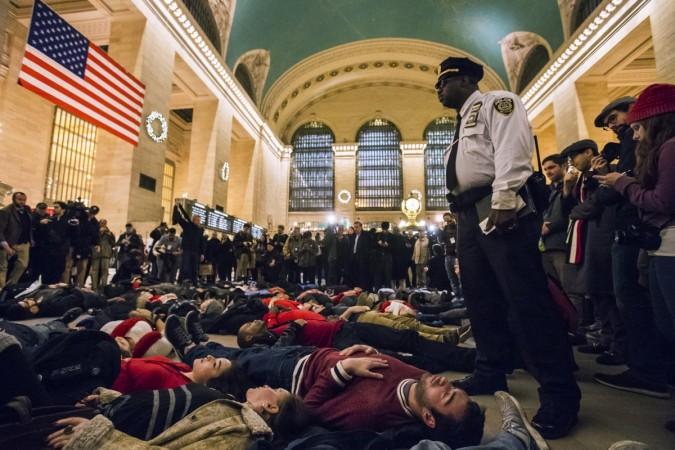 Even after days of unrest over two grand jury decisions to not indict police officers who killed Michael Brown in Ferguson and Eric Garner in New York City, a white police officer in Phoenix shot dead an unarmed black man on Tuesday night, triggering a fresh wave of anger against police brutalities on black individuals.
The Phoenix police officer reportedly 'mistook' a bottle that 34-year-old Rumain Brisbon was holding to be a gun, and shot him following a struggle after the former had confronted the man accused of selling drugs.
"The officer believed he felt the handle of a gun while holding the suspect's hand in his pocket... The officer was doing what we expect him to do, which is investigate crimes," Sgt. Trent Crump, spokesman for the Phoenix police said at a news conference following the fatal shooting.
Brisbon, who was a former convict, died on the scene after being shot in the torso. While the object on his person was later identified to be a bottle of pills, the police reportedly recovered a handgun and marijuana from his car.
Protests and vigil marches were held in Phoenix on Thursday even as hundreds of protesters stormed New York City streets to protests against the grand jury decision to not charge the officer who killed Garner in a chokehold this July.
Activists are also urging the Phoenix police department to identify the officer who killed Brisbon.
Marci Kratter, a Phoenix attorney representing the Brisbon family called the incident a "senseless tragedy".
"Tonight, four children are missing their father, a woman is missing her husband and a mother is missing her son. It was a senseless tragedy. He was unarmed and not a threat to anyone. We intend to pursue this to the full extent of the law," she told USA Today.