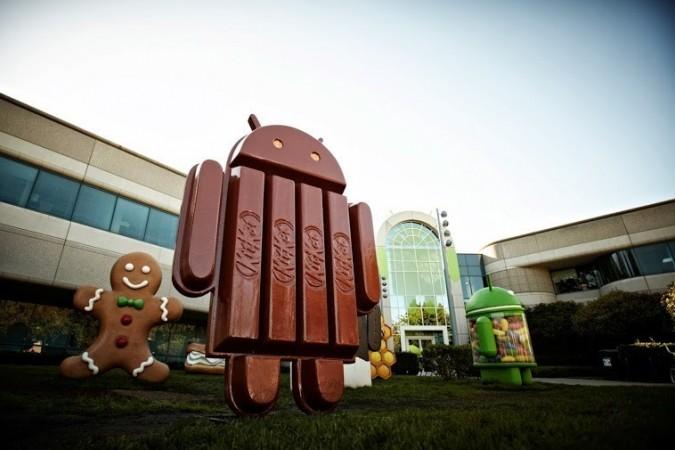 Last month, Google's Android developer team had released a v4.4.4 KitKat to Nexus devices. Now the company has rolled out another firmware update specifically to Nexus 5 in select regions, including India.
The company has released the factory images of Android 4.4.4 Release 2 (build number: KTU84Q) to Nexus 5 (GSM/LTE) at the official developers website. Only India, Australia (network carrier: Telsta), and New Zealand (network carrier: 2Degrees) consumers are advised to download the file (here). People who are not ready to flash the device can instead install via OTA (Over-The-Air).
To check for the update on the smartphone: Go To
Settings >> About phone >> Build number / version
The new software patch (just 2MB in size) is said (courtesy, XDA Developer's Forum) to fix radio issues related to network connectivity and is currently limited to these three regions.
As of now, there is no word on whether other devices- Nexus 4, Nexus 7 (2012 & 2013) and Nexus 10 would be getting any updates later or not.
Previous update 4.4.4 KitKat (build number: KTU84P) brought fixes to security glitches and OpenSSL related vulnerabilities. So far Google has rolled out five updates since the release of v4.4 OS since in late October.
In related news, Android v4.4.4 KitKat has been released to select Sony (Z1, Z1 Compact and Z Ultra) and Motorola (Moto X, G, E) smartphones.
The new update brought improvements in camera UI, Google Voice, Contacts, music streaming, latest versions of Sony native apps to Xperia smartphones, where as the Motorola devices got Alert application, new graphical layout, new color palates in phone-dialer UI, pause option for video recording (for Moto X) and improved camera image quality (for Moto X).